Turnaround on track at Medibank
---
Medibank is one of Australia's largest private health insurers, with a current market share of approximately 27%. We built a position in the second half of 2016 when concerns about rising claims costs and management change resulted in valuations which we believed were attractive. 
In our view, Medibank will be able to keep claims inflation to manageable levels through scale and investment in technology. By leveraging data, Medibank has improved hospital contracting and lowered levels of fraudulent and excessive claims.  As a result, margins have proven to be more resilient than was feared at the time.
We believe that further opportunities exist from initiatives such as vertical integration into rehabilitation, where significant savings are possible without impacting clinical outcomes. Medibank has the flexibility to pursue such opportunities due to their net cash balance sheet and strong capital position.
In recent years, Medibank has given up some market share to competitors, and turning this around is a priority for management. The focus has been on improving customer service levels and enhancing policyholder benefits.  We see positive signs in Medibank's FY17 result and believes they support the view that Medibank's turnaround is on track.
Perpetual Equity Investment Company Limited (ASX: PIC) is a listed investment company providing exposure to an actively managed concentrated portfolio primarily of ASX-listed stocks. To find out more, click here.
---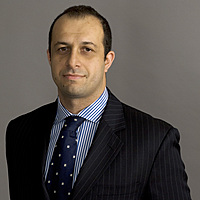 Deputy Head of Equities
Perpetual Asset Management (Australia)
Vince is the Deputy Head of Equities at Perpetual Asset Management Australia and is the Portfolio Manager for Australian Share, Geared Australian Share and the Perpetual Equity Investment Company Limited (ASX:PIC).
Expertise