Turning bullish on Isentia, a turnaround worth investigating
---
Media intelligence company Isentia (ASX:ISD) enjoyed a market cap touching almost $1bn at its peak in 2015 but, with industry headwinds and its disastrous $35m+ acquisition of King Content in the same year, which was axed just 2 years later, has found itself floundering with a market capitalisation of less than $60m.
Three Key takeaways from today's results
ISD's turnaround has, logically, been focussed on stabilising core revenues, product development and $11m in cost-cutting initiatives. FY19 was only ever going to be regarded as a transformative year where the base was reset. That said, there are still legacy issues and competitive pressures to deal with:
The interim result contained a significant $22m write-down of intangible assets, pushing the company into loss-making territory on a statutory basis.  However, operating earnings of $11m led management to maintain FY19 guidance just over $20m. Notably, cash conversion remains quite strong.
The new management team is clearly executing on its cost-out strategy with $4.9m savings realised in the half year to December. This is slightly ahead of expectation.
ISD has a strong market-leading position in its industry and, for the first time, a clear strategy to return to growth was communicated to the market, with guidance for annual EBITDA growth of 10-20% for each of the 3 years from 2020.
Moving to a bullish stance
Livewire asked us about ISD almost a year ago and remained cautious at the time given two recent downgrades, the exit of Managing Director, John Croll, and significant debt.
Ten months later, we are more optimistic on account of these three concerns having been addressed and the stock price having fallen by about two thirds!
Not surprisingly given the 90%+ plummet in the share-price from its highs, wholesale changes at the top were implemented with a new Chairman, two non-exec board members and former Fairfax, and Yahoo7 executive Ed Harrison brought on deck as Managing Director during the course of 2018.
On any traditional metric, this stock looks an attractive proposition. Yes, revenues and margins have declined but management has taken some hard decisions to focus on EBITDA growth and reduce debt. We applaud the decision to suspend the dividend payment to stabilise the business and invest capital in the turnaround.
Patience may be required, but the company remains cash generative, has a strong strategic position with geographic spread and a management team with the desire and incentive to turn the business around.
 
What the market is missing here
ISD is yet another company supporting investors' wariness of private equity sell-downs with the current share price more than 80% below the $2 IPO in 2014 (in which private equity firm Quadrant sold down 61% of its holding).
The foundations of this business are solid, over 3000 subscription customers across 11 Asian Pacific market generating revenues of ~$120m in FY19 and underlying EBITDA around $20m.
 
Debt at $40m is manageable, particularly given the strong operating cashflow, and well within banking covenants.
We believe ISD is a textbook example of the "baby being throw out with the bathwater".  And really, who could blame investors who have been with the stock since listing?  With a market cap well below the $100m line-in-the-sand for institutional investors but with a substantial existing market presence in its industry, ISD looks well poised to be a classic turnaround story.
---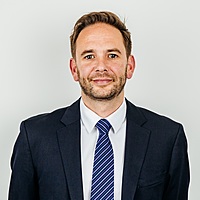 Director & Portfolio Manager
Cyan Investment Management
Graeme is a Co-Founder, Director and Portfolio Manager at Cyan Investment Management. The majority of his 20 year career in Australian financial markets has been spent focusing on identifying and valuing emerging companies.
Expertise