Two Aussie rare earths players
---
Last week in a note to our clients we discussed briefly the future of the Australian rare earths industry which has been given a boost by the US/China trade war and vocal backing by the Australian government. China currently have a stronghold but there are players in the industry looking to slowly alter that trend and make a long-term dent in a multi-billion dollar sector. In this note we highlight a couple of companies at the forefront of a battle that is set to wage for decades to come (there are plenty more not mentioned here).
New age technologies require rare earth elements as a key ingredient across a broad spectrum of gadgets and in cars. The uses for rare earths are growing by the year and China has positioned itself well to capitalise on the growth being experienced and to come. Australian however, has a good opportunity to challenge the status quo.
Arafura Resources (ASX: ARU) 
Aiming to be Australia's next big neodymium-praseodymium producer, ARU completed a definitive feasibility study (DFS) of its 100%-owned Nolan project in the Northern Territory and is aiming for commissioning by early 2022. The DFS indicates a low-cost operation with a 23-year mine life. The project is huge with an estimated capital cost of $680m. Upon completion ARU hopes to be capable of supplying up to 10% of global demand for rare earths used in magnets.

Short term progress continues and a June capital raising took place with funds to be used to accelerate development of the project and undertake a drilling program aimed at extending the mine life. The biggest issue for the project will clearly be funding (and share dilution) but with strong demand for the element anticipated for a long time to come, it is difficult to foresee challenges to raise money when that dilemma arrives.
In late July, ARU released an indicative project timeline that depicts construction starting in October 2020 and operations to start late 2022. In the meantime, management is actively pursuing off-take agreements for project funding, targeting magnet manufacturers in Japan and China, as well as car and wind turbine makers in Europe and Korea.

In addition to Nolan, ARU holds the Aileron-Reynolds exploration project north-west of Alice Springs in the NT. According to the company, the project is considered to be highly prospective for apatite-hosted neodymium-praseodymium mineralisation.
Lynas Corporation (ASX: LYC)
LYC currently boasts the reputation of being the largest rare earths producer outside of China. The company operates the famous Mt Weld mine in Western Australia, where it initially processes at its own concentration plant before shipping the materials to Malaysia for refining. The company has continued to deliver good news to market about the project itself and in 2018 it announced a 70% increase in resources and a 60% hike in reserves, indicating a +25 year mine life. Furthermore, it posted a 50% jump in full-year profit for the 2019 financial year of $80m, as well as record annual production. LYC is not resting on its laurels however and is in the process of ramping up capacity at Mt Weld to meet current and future demand, with a third tailings storage facility commissioned and stockpiling of ore also underway.
In July 2019, Malaysia renewed Lynas' operating licence for its processing plant for six months. However, it gave the company 4 years to relocate its cracking and leaching operations to WA, due to concerns around low-level radioactivity from the material prior to shipping it to Malaysia for further processing. The company responded quickly to the setback, announcing in September that they had signed an MOU with Kalgoorlie (WA) for the review and due diligence of potential sites for a cracking and leaching plant. Following further assessment, Kalgoorlie and the Mt Weld mine site have been shortlisted as the preferred locations for the facility. Lynas said due diligence will continue before a final decision is made in the short term.
In a indication of the strength and quality of LYC, Australia's Wesfarmers (ASX:WES) has been trying to get in on the rare earth action through Lynas since March, throwing up a $1.5bn bid for the company (which was rejected quickly). However, following the issues with the Malaysian licensing arrangement, Wesfarmers decided to scrap its offer entirely. The reneging of the bid was partly due to the foreign political risk but also can be attributed to the US/China trade war where China's rare earths dominance has been flaunted and has created some uncertainty in the sector. Experts believe this uncertainty is a short term concern, and LYC's long term trajectory shouldn't be affected.
As mentioned, LYC is the largest producer outside of China and is positioned well leading into 2020 and beyond. With tension between China and other leading nations, the company is uniquely positioned to benefit. Despite the setbacks in Malaysia, LYC is making good progress with its 2025 plans for partial relocation, and at this stage of proceedings (especially in light of increased government backing) it shouldn't be a significant problem.

Please note this article is not a recommendation and is general advice, provided for informative purposes only.
---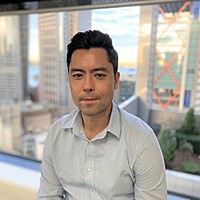 Investment Governance and Research
Mason Stevens
Josh is an investment governance manager at Mason Stevens, with over 13 years' experience in financial services. He has worked for the likes of Magellan, Blackrock, Wise Owl, Investment Partners and the ASX.
Expertise