Two exciting sectors and a top pick in resources
---
Stellar dividends and resilient share prices seem reason enough, but Janus Henderson digs deeper to find the best performing global stocks, explains portfolio manager Darko Kuzmanovic.
Record prices for iron ore and other commodities have driven impressive returns from global mining companies in the last 12 months. But this is only part of the story for Kuzmanovic and his team managing Janus Henderson's global natural resources portfolio.
"We take a view on a commodity, but we don't take an extremely bullish view as a reason to invest. It's all the other things that drive the reason," says Kuzmanovic.
He singles out nickel and copper as raw materials with the most exciting potential moving forward.
Lithium and graphite are in the mix too. "But they need commodity prices that are 'stronger for longer' to incentivise them," says Kuzmanovic.
In the following video, he reveals his top stock pick in the commodities sector and explains how the company earned its place in his portfolio.

Are there any particular standouts where you feel like there's a big value catch up?
In the short-term, I'd say if you look at lithium, say lithium carbonate or hydroxide prices are yet to recover to what they were, they've rallied from the bottom 40 or 50%. But they've still got a long way to go.
Copper itself has rallied significantly. Those prices are not reflective of the underlying equity. The equities are still trailing some of those commodity price moves. I'd probably say the interesting bits would be nickel and copper because relative to the industry size, there are significant challenges.
It's not to diminish the challenges for lithium and graphite and the rest, but there are lithium projects that are identified and under construction and development to meet the medium-term demands. There are graphite projects the same.
I don't think they're the same in nickel and copper, so I think they probably need stronger for longer to incentivize more exploration, more discovery. Right now, it'd be copper or nickel.
Could you take me inside the investment thesis on one specific commodity and maybe talk through a stock example of how you're applying your process?
I'd say Ivanhoe again. Ivanhoe Two, so there's another version of Ivanhoe led by the same guy, Robert Friedland, who has been enormously successful in discovering serious assets around the world. In the 2000s, it was Oyu Tolgoi in Mongolia. Today, it's a project called Kamoa-Kakula in the DRC, in the Congo. He's been working on this project for 20 years. Initially, in a private entity and then within the company called Ivanhoe, which was his original vehicle back in the day. Again, I sound like a broken record, but he actually has discovered the next largest copper discovery in the world in this province. A totally virgin discovery. Didn't exist before.
Robert Friedland, who heads Ivanhoe, takes a long-term view. He takes strong geological views and backs the people that have that view. And he backs it with capital because at the end of the day, making discoveries is a function of many variables. One is the geological opportunity, the understanding of that geology, using modern technology to do all the pre-work before you start drilling.
Then when you start drilling, to continue doing it and aggressively push forward as you've made a discovery to delineate that. He's done all of that and he's done that numerous times, by the way. What that says is you back the people, you back their skill, and you make sure you keep on funding it through the cycle – both when no one wants to know you, and when they do. Now, since that discovery, it's over 2 billion tonnes and I think the combined grade is going to be more than 1.4%.
That's a good grade, but he's got an even better grade because of the style of this geology. This is a sedimentary style deposit, kind of flat-line, not very deep. For the first 10 years of his mine, he will have grades of 6% copper, which are just outrageous in any language.
What does that mean? Well, 6% copper compared to an average porphyry grade of 0.8%, right? That's a difference. Yes, it's underground, but it's reasonably shallow and doable. Friedland has discovered a major province. He's just about to complete the construction of phase one of a multi-phase project. He's probably got three to four phases of expansion to go. By the end of that, which will be five or six years from now, it could be producing 700,000 to 800,000 tonnes of contained copper per year, which will make it one of the biggest mines in the world.
Friedland has brought Chinese investors in at the project level and also at the equity level. He's funded the project. It's been capital efficient. The Chinese have brought development skills because the company's Zijin and their associates have experienced working in Africa. They've been doing it for a while and they know how to build things.
So far, the speed at which they're doing it, they're probably set to finish construction and start commissioning in the middle of the year, July sometime, and then immediately roll into stage two expansion.
This is a long-life asset. This is decades of production, with expansion fed by hydropower.
One thing the Congo is not short of is water, the Congo River, et cetera, and there are numerous dams that have been built in the country. They'd been refurbishing some of these old hydro dams and they'll be providing power. That will be green power basically.
In a world that's emerging, not only does the world want copper, but it wants copper that's got a low carbon footprint. Because if you want to supply some of these emerging demand areas, like say the EU, a producer needs to demonstrate that they're also compliant from many aspects, ESG being the big overriding factor.
It will also be an underground mine, so it means the footprint of the mine is not visible from the surface other than the surface facilities, unlike a major big open-pit mine that moves a lot of material, creates waste piles and stockpiles, and things that need to be managed. This one will have a very low footprint where the mine is and it'll be automated. Just in the physical setup of the mine, you'll be able to convey the material from under the ground.
All the vehicles probably will be electric in due course as the technology evolves, and it'll have a carbon footprint, probably a 10th of what the average copper mine does today. So tick, tick, tick, tick, significant. All of that will be a big producer, but at a very low operating cost, despite being in the DRC. Now the DRC, again, if you listen to some people, it's challenging, Africa's difficult. You go where the geology is, you go where the opportunity is with people that know how to execute on it. Again, Ivanhoe has done that in a commodity that will be in high demand going forward.
What's the valuation like on that stock? where is it listed and what is the price?
Ivanhoe is listed on the TSX in Canada. It's got a market cap of about $6 billion, probably trades around $6.50 a share. If we do the basic kind of valuations, at a reasonable copper price. Let's say it's $3.20, we can easily get $10 a share. The question is what's it worth when copper is $5 a share? Obviously, it will be higher, but that's the cream, if you like, on the cake. The cake is all the things that I've just mentioned, which are all the elements that are going to be there to create value for the company, and the commodity price will do what it does. We take a view on a commodity, but we don't take the extremely bullish view as the reason to invest. It's all the other things that drive that reason.
Learn more about the future of resources
Darko invests in high quality mining, energy and agriculture companies with flexibility to invest across the supply chain, taking advantage of price shifts between upstream and downstream sectors and across industries. To learn more, visit the Janus Henderson website. 
........
Livewire gives readers access to information and educational content provided by financial services professionals and companies ("Livewire Contributors"). Livewire does not operate under an Australian financial services licence and relies on the exemption available under section 911A(2)(eb) of the Corporations Act 2001 (Cth) in respect of any advice given. Any advice on this site is general in nature and does not take into consideration your objectives, financial situation or needs. Before making a decision please consider these and any relevant Product Disclosure Statement. Livewire has commercial relationships with some Livewire Contributors.
---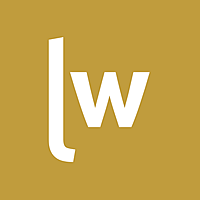 Livewire Exclusive brings you exclusive content from a wide range of leading fund managers and investment professionals.
Expertise