Two small caps offering unrecognised earnings growth
---
COVID-19 was a hit to equity markets, as companies downgraded or withdrew their earnings guidance, and market uncertainty and volatility spiked. The sell-down in March has seen the market rebound more than 20% from its lows, and global small caps have more than kept up with this rally. So are there quality bargains in the large opportunity set that global small caps offers?
Three reasons to own global small caps
There is a compelling case to own small caps that is as much about their future growth trajectories as smaller companies becoming larger, as it is about the opportunity to participate in returns before most other investors. We think there are three major reasons people should be adding small caps to their portfolios.
Firstly, we've seen very strong returns for this asset class compound over the last 20 years. Global small caps have delivered twice the return of global large caps, even when adjusted for volatility. Global small caps are a great opportunity set, some 4,300 companies across 23 developed markets if you are using the MSCI Global Small Cap Index. These companies are under-researched, often misunderstood, and are yet to be discovered by the Street, leaving significant upside to early investors who are able to find the best of this group, and invest ahead of consensus – we call this the potential to capture unrecognised growth.
Secondly, we've recently seen the market converging and crowding into large caps, especially US large caps as people run for the comfort of familiar names, rather than look for long-term returns. The top five companies in the US now account for over 21% of the market capitalisation of the entire S&P 500 Index. The last time we saw this level of concentration was during the tech bubble in 2000. This type of concentration compels those seeking a diversified portfolio to look to smaller companies to balance out these enormous firms.
Thirdly, with the small-cap sector now trading at a significant discount to its highs of 2019, the opportunity is now to find and secure an investment in firms with earnings growth profiles with the potential to super-charge alpha returns over the next 5 – 10 years. Like almost all segments in the market, COVID-19 has seen prices of quality companies of all sizes fall well below their values, in many cases offering the best value for investing that we have seen in over a decade.
What do these opportunities look like and how can you find them? Here are two global small caps that we see as offering the unrecognised growth potential we seek through our process.
Two emerging global titans to watch
Solar Edge (NASDAQ: SEDG), is a maker of solar panel optimisers, inverters and batteries. It is listed in the US and it has a market cap of almost US$5 billion. SEDG optimises balance and power generated from solar panels, making them significantly more efficient while inverters allow the power that's generated from those solar panels to be used in the home, sold back to the grid, or stored in batteries. SEDG sell their products in Australia via well-known names like AGL. We really think Solar Edge is going to be a leader as we transition to the greater use of renewables, and shift towards more reliance on smart energy.
The company was founded in Israel in 2006, and has grown strongly since then. We think the global inverter market will continue to grow at about 20% a year. When you can combine this with ongoing energy demands, there is a strong thematic driving this name. We've been watching Solar Edge for a while, looking for an attractive entry point, which we got last month from the market drawdown. Solar Edge is potentially an emerging global titan as it not only holds dominant positions in its key markets of Europe and the US, but continues its expansion in Asia Pacific, Australia and Latin America.
Cirrus Logic (NASDAQ: CRUS) is a name we've held for a while, and which has performed well. Cirrus Logic is the niche leader in haptic drivers and voice biosecurity. What we really like about Cirrus Logic is where haptic drivers are going in terms of demand. A haptic driver is the software and the semiconductor that delivers the touch control of your smart phone, whether it's a Samsung android or an Apple iPhone.
This technology is seeing increased demand, not only in consumer electronics with phones and tablets, but also in across industry 4.0 applications and in automotives. CRUS is a business where management have consistently over-delivered. We believe the market is underestimating, and as a result, undervaluing the potential for revenue and earnings growth in Cirrus Logic, which is a classic example of the unrecognised growth that we seek.
Capitalise on undiscovered gems
Ausbil's active global small cap investment process aims to exploit the inefficiencies within the asset class by investing in quality companies with unrecognised growth potential at attractive valuations. Click the 'CONTACT' button below to find out more.

........
Unless otherwise specified, any information contained in this publication is current as at the date of this report and is prepared by Ausbil Investment Management Limited (ABN 26 076 316 473 AFSL 229722) (Ausbil). Ausbil is the issuer of the Ausbil Global SmallCap Fund (ARSN 923 619 625) (Fund). This report contains general information only and the information provided is factual only and does not constitute financial product advice. It does not take account of your individual objectives, financial situation or needs. Before acting on it, you should seek independent financial and tax advice about its appropriateness to your objectives, financial situation and needs. Securities and sectors mentioned in this monthly report are presented to illustrate companies and sectors in which the Fund has invested and should not be considered a recommendation to purchase, sell or hold any particular security. Holdings are subject to change daily. The value of an investment and the income from it can fall as well as rise and you may not get back the amount originally invested. Past performance is not a reliable indicator of future performance. Unless otherwise stated, performance figures are calculated net of fees and assume distributions are reinvested. Due to rounding the figures in the holdings, breakdowns may not add up to 100%. No guarantee or warranty is made as to the accuracy, adequacy or reliability of any statements, estimates, opinions or other information contained herein (any of which may change without notice) and should not be relied upon as a representation express or implied as to any future or current matter. You should consider the Product Disclosure Statement which is available at www.ausbil.com.au before acquiring or investing in the fund. A short notice on the unfolding COVID-19 public health event, and how it can impact investments Given the currently evolving issues around the Coronavirus (or Covid-19) globally, which has officially been designated a pandemic by the World Health Organisation, we wish to notify that, as with many firms, business may be disrupted. A public health crisis, pandemic, epidemic or outbreak of a contagious disease, such as the recent outbreak of Coronavirus (or Covid-19) in Australia, Italy, China, South Korea, the United States and other countries, could have an adverse impact on global, national and local economies, which in turn could negatively impact investment returns in any of Ausbil Investment Management Limited's registered managed investment schemes (the Funds). Disruptions to commercial activity relating to the imposition of quarantines or travel restrictions (or more generally, an inability on behalf of authorities to contain this pandemic) may adversely impact any investment, including by delaying or causing supply chain disruptions or by causing staffing shortages. The outbreak of Coronavirus has contributed to, and may continue to contribute to, volatility in financial markets. The impact of a public health crisis such as the Coronavirus (or any future pandemic, epidemic or outbreak of a contagious disease) is difficult to predict, which presents material uncertainty and risk with respect to any investment or fund performance.
---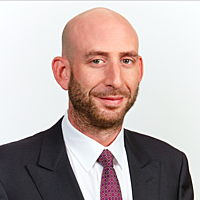 Tobias has over 14 years of financial markets experience. Tobias was a fund manager on the global desk at Newton Investment Management managing over $20bn in global equity strategies. Tobias left Newton to be the 2IC in the global small & mid cap...
Expertise