Two travel stocks worth hitching a ride with
---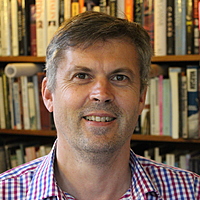 Tim Boreham
Independent Investment Research
Having jostled with a corpulent fellow passenger for a fair share of the armrest for most of the flight, the last thing a weary long-haul traveller wants to do is to deal with shuttle bus touts at the airport or face a long queue for the taxi.
Once in the cab, there's a huge risk of being taken for a ride in more ways than one.
There's nothing like being met by a uniformed fellow with a peaked cap and being whisked through the melee. Of course, it's always possible to pre-book a service in any number of ways, but there's been no way of comparing services on the one platform and then booking them online, a la bookings.com for flights and hotels.
With its home-grown technology based on a geospatial database, the Sydney based Jayride is addressing the market gap with its platform that has now been rolled out in 31 countries.
"I don't know any e-commerce market place where travellers can compare and book transport,'' says Jayride (JAY, 36c) co-founder Rod Bishop.
 While the platform has universal appeal to business and leisure travellers, but it is most useful if there is a "niggly" problem.
"If you and six friends are travelling from Denver Airport to Brackenridge and you all have skis, what are you going to do?"
As much as developing the technology, building the business has involved contacting every ground transportation provider in the relevant geographies. To date, the platform encompasses 3000 providers across more than 1000 airports.
Of course, the providers need to be amenable to taking bookings through the platforms and paying Jayride a cut of the fees – typically 25 percent.
"Transport companies need work and it's no different to forging a relationship with a concierge," he says. "They are generally happy to pay a commission."
A random search of the Jayride site shows 30 operators available for a transfer from Denpasar Airport to Ubud in Bali, with prices ranging from $28.20 to an eye-watering $160.
The traveller pre-pays with Jayride, with the transaction settled in the transport company's currency at the time of the transaction.
Bishop says there are 110,000 transport companies in the US, while 'driver' is the number one job description. For the time being, Jayride is confining itself to airport-based operators who, collectively, carry out 7.7 billion trips (the average return traveller will need four transfers per expedition, two at each end).
Jayride reported $960,000 of revenue in the second (December) quarter, up 93 percent year on year on total transaction value (TTV, the value of the fares) of $3.6m.
Jayride also lost $1.83m, holding end of quarter cash of $2.28m. Given expected cash outflows of $1.98m for the current quarter, the ASX politely inquired as to the company's solvency, to which management replied the forecast outflows did not take into account an expected $876,000 of cash receipts.
On management's "aspirational economics", the company breaks even when annual TTV reaches $50m – four times the current run rate of $12.6m.
With $400m of annual TTV, the company would make $20m of earnings before interest tax depreciation and amortisation.
Jayride raised $13m in pre-IPO funding and then a further $1.5m on listing in January 2018 (at 50c a share). The company raised a further $1.75m in a placement in December, at 43c per share. 
 Two venture capital funds, Follow (the) Seed and Artesian Capital remain on the register, they are no longer escrowed.
The company looks to be well placed with a first-mover advantage; management's job is to build critical scale from its current 0.13 percent global market share before any putative rivals wake up to the opportunity.
Sealink (SLK) $4.10
Still on a travel theme, official numbers showing a sharp drop in the inbound tourism trade should mean choppy waters for Sealink, operator of nautical delights such as Captain Cook Cruises and the Murray Princess paddle steamer.
But Sealink's half-year numbers this week showed the company in shipshape form, with earnings rising 15 per cent to $13.1m.  That's just as well, given management had promised a better performance in 2018-19 after an acquisition dragged last year's earnings down 18 percent to $19.6m.
In its five-year listed life, Sealink has regularly made headlines not least since it once boasted Lucy Turnbull as deputy chairman (she resigned in 2015 just weeks after hubby Malcolm snared the PM's job).
Sealink been a keen route acquirer but has been careful to balance the tourism-dependent business with commuter and cargo transport services.
The biggest local ferry operator with a fleet of 83 tubs, Sealink operates three Sydney Harbour routes and recently started the Manly to Barangaroo service. The company has pitched for the contract to operate Sydney Ferry's 32-vessel fleet, which was worth $800m when the current operator won the deal in 2012.
 "Sealink's … balance between its tourism and transport operations has helped to create a resilient earnings base in a more subdued stage of the domestic and international tourism cycle," says CEO Jeff Ellison.
That's not to say Sealink has been quiet on the tourism side, last year buying Fraser Island's passenger and vehicle ferry and the island's Kingfisher Bay and Eurong Beach resorts for $43m.
Sealink also won the mandate to operate a service to the wilds of Bruny Island in Tasmania and started a service to Rottnest Island (much to the chagrin of the two existing operators, given Sealink undercut fares by 30 per cent).
On the flip side, Sealink now faces competition on its mainstay Kangaroo Island route after KI Connect started operating a high-speed catamaran in June last year. So far Sealink reports no effect on its own sales but losing a monopoly position tends to be unhelpful in terms of maintaining margins, to say the least.
Sealink has less to worry about with a $5 billion proposal, championed by Nick Xenophon's SA Best, to link the island to the mainland with a 14 kilometre bridge.
As the island's mayor muses, the plan is viable if an extra three million visitors a year were willing to pay $100 each in tolls.
In the meantime, Ellison plans to jump ship after 28 years with the company, 21 years at the CEO helm.
Ellison will hang around until the October 2019 AGM, so there's plenty of time to rope in a new salt.
In the meantime keep scanning the shipping news for resolution of the NSW ferry tender before the state's March 23 election.
Tim Boreham edits The New Criterion
Disclaimer: The companies covered in this article (unless disclosed) are not current clients of Independent Investment Research (IIR). Under no circumstances have there been any inducements or like made by the company mentioned to either IIR or the author. The views here are independent and have no nexus to IIR's core research offering. The views here are not recommendations and should not be considered as general advice in terms of stock recommendations in the ordinary sense.
Never miss an update
Enjoy this wire? Hit the 'like' button to let us know. Stay up to date with my current content by
following me
below and you'll be notified every time I post a wire
Welcome to Livewire, Australia's most trusted source of investment insights and analysis.
---
To continue reading this wire and get unlimited access to Livewire, join for free now and become a more informed and confident investor.
Many readers will remember Boreham as author of the Criterion column in The Australian newspaper, for well over a decade. He also has more than three decades' experience of business reporting across three major publications.
---

Never miss an update
Get the latest insights from me in your inbox when they're published.
---
---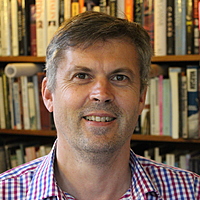 Editor of New Criterion
Independent Investment Research
Many readers will remember Boreham as author of the Criterion column in The Australian newspaper, for well over a decade. He also has more than three decades' experience of business reporting across three major publications.