Updating the Chinese growth story
---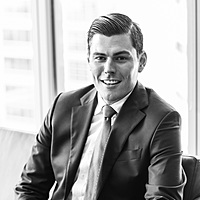 Nicholas Forsyth
Market Matters
Our conclusion last month was:
Blackmore's (BKL) $129.50 - Buy under $120 as an aggressive play, looking for a 20% bounce.
Bellamy's (BAL) $14.99 - BAL remains constructive and we could buy with stops under $13.50, targeting fresh highs over $16.50.
Capilano Honey (CZZ) $19.68 - We like CZZ as a small cap. holding and would accumulate in the $18-19 region.
Freedom Foods (FNP) $4.78 - We would be comfortable accumulators of FNP in the $4 region.
BKL fell another +10% as anticipated, providing the opportunity to buy under $120 with the stock reaching a shorter term low of $112.53 on the 6th Sep. The BKL –re-rate has been fairly dramatic after they announced earnings that came in below of expectations. The real concern was around growth, and the trajectory of that growth over the past four quarters. A growth company that was failing to grow earnings gets hit on two metrics. Lower earnings and a PE re-rate to a lower multiple should lead to a big fall in share price – which we've seen. BKL however now looks reasonable value, and some semblance of price support is now playing out.  Clearly, BKL is a very volatile stock, so we would recommend investing size should be small accordingly, ideally around half normal size.
We would now look to buy BKL around $110, still targeting a 15-20% return.
Blackmore's Ltd (BKL) Monthly Chart
BAL has corrected 17% and is now trading under $13. The overall picture has become more neutral, as sellers clearly entered the market in force above both $15 and $14. We met with Bellamy's management recently and it remains clear there is little sign yet of an equilibrium of demand and supply – the risk remains meeting that demand whilst maintaining quality. Great management, a great product, however, our main concern remains that it is well owned within Australia.  
We can buy BAL around the current $12.75 level with stops under $11.80.
Bellamy's (BAL) Weekly Chart
No change, we still like CZZ, but ideally would be buyers into some further weakness, when the stock was closer to $17.
Capilano Honey (CZZ) Monthly Chart
FNP rallied to fresh highs over $5, as opposed to giving us a buying opportunity around $4 that we were targeting. We are now currently neutral, awaiting company news / technical price action.
Freedom Foods (FNP) Weekly Chart
Summary
The China theme remains both volatile and exciting, the almost 50% fall in BKL's share price clearly illustrates the pitfalls in chasing "expensive" stocks. Picking the winners from the growing volume of Chinese consumers remains an exciting concept, but the elevated valuations brings with it clear dangers. Our updated conclusion on the 4 stocks revisited today is:
Blackmore's (BKL) - Buy around $110 as an aggressive play, looking for a 20% bounce.
Bellamy's (BAL) - BAL remains constructive and we could buy around current prices with stops under $10.80
Capilano Honey (CZZ) - We still like CZZ as a small cap holding however we would accumulate in the $17-18 region.
Freedom Foods (FNP) - We remain neutral  FNP for now
Importantly, if we were allocating say 15% of a portfolio to this sector / area, we would be looking at 5% allocation into each of BKL, BAL and CZZ to spread the stocks specific risk.
Livewire readers can receive 14 days' free access to our Platinum level membership by registering here:  (VIEW LINK)
---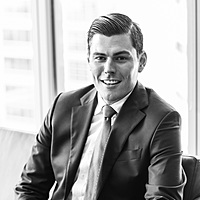 Market Matters is an online investment and share trading advisory service designed for those that want to take their wealth further. We specialise in advice for active share market investors, including those new to the markets or those with a Self...
Expertise
No areas of expertise