Upside surprise expected for US inflation
---
Economics 101 would tend to suggest that higher inflation leads to higher real interest rates, which leads to bond prices falling. However, we need to take a step back and recognize we live in a relative world. The US is in an inflationary environment and is seeing a structural lifting up in rates. On the other hand, one-fifth of the world (EU and Japan) is in a deflationary environment and has structurally falling rates. So it's not a clear-cut because we can expect a pickup in fund flows into positive yielding sovereigns like the US (i.e. US 10yrs bonds are much higher post the Fed hike), Australia and New Zealand. The big difference is that there is a clear and widening divergence across the globe. 
(Kay Van-Petersen, Asia Macro Strategist)
---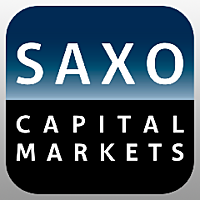 Contributor
Multi-asset trading platform
Saxo Capital Markets (Australia) Pty Ltd is a wholly owned subsidiary of Saxo Bank A/S, a global online trading platform specialist. We enable investors the ability to trade FX, CFDs, Stocks, Futures & other derivatives from one account....
Expertise
No areas of expertise