US Markets Lower.. China in the Spotlight...
---
Good morning, Ok… You "QLD-siders" better have some warm weather first week of May, because here in Melbourne it hasn't stopped raining all night and without an umbrella, am fairly soaked right now.. At least markets went up? Not quite… So what happened last night? The Dow and S&P 500 edged lower on Monday, as caution grew about the dollar's impact on US earnings, while Netflix led a rally in internet stocks while investors awaited this week's corporate earnings reports. In China, weak export growth, GDP growth and retail sales figures aren't "dampening" their market as the CSI300 index is up nearly 20% in the past month….. Why? As investors believe that the Chinese government will stimulate the economy…… but so far, this hasn't been the case…. CSI300 Index- Chart In an interesting report, the Australian Exchange Traded Funds (ETF) industry continues to grow as investors move away from managed funds, reaching a record of $17.6B The SPI is pointing to 12 point fall this morning
---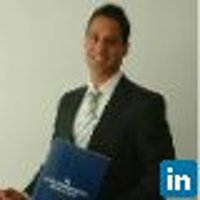 Executive Director
Peak Asset Management
Prior to founding PEAK Asset Management, Niv headed up HC Securities, spent three years growing Halifax Investments capital markets division and also worked on the wholesale desk at Macquarie Bank, servicing a wide range of institutional,...
Expertise
No areas of expertise