US Stocks Lift as Tech back in focus...
---
Good morning, US stocks surged, recovering nearly all of Friday's selloff, as technology shares including Apple and Microsoft rallied before the industry's largest companies provide a clearer picture of quarterly earnings. "If you want to foretell what may come down the pipe, tech companies are a good example of that," Krishna Memani, the New York-based chief investment officer at Oppenheimer Funds, said by phone. IBM's first-quarter profit and sales beat analysts' estimates that were already significantly lowered as the new mainframe and cloud-computing services helped boost sales. Halliburton beat analysts' estimates and accelerated the pace of job cuts ahead of a planned $US34.6 billion takeover of Baker Hughes. For those in Sydney, no more whinging about the Melbourne weather…. 136mm of rain in less than 24 hours? The Ferry not working? Traffic worse than usual? Come to Melbourne for a coffee…. Commodities were mixed with Crude oil up 1.36% to $56.50/barrel, Gold $7.30/oz. to $1,195 and the AUD/USD was sold off overnight, to around $0.7720 The SPI is pointing to 35 points higher this morning.
---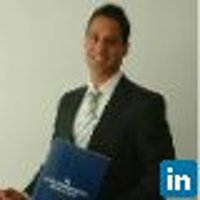 Executive Director
Peak Asset Management
Prior to founding PEAK Asset Management, Niv headed up HC Securities, spent three years growing Halifax Investments capital markets division and also worked on the wholesale desk at Macquarie Bank, servicing a wide range of institutional,...
Expertise
No areas of expertise