Value investing is alive and well
---
Value investing has gotten a bad name of late. The value vs growth debate rages on and growth continues to dominate returns. It is likely that the average growth investor smashed the returns of the average value investor in FY19.
The problem is that this argument is irrelevant, at least for the purposes of assessing our own performance.
Typically, in these debates and in the statistics that support it, value investing is defined by traditional metrics like low P/E's, low P/B's, discounts to NTA and so on.
Buying stocks based on a low P/E or a low P/B is a strategy. It can be part of a value investing approach, but it is just one (narrow) way of applying it. This sort of approach can still work. But the profitability of such a strategy is much lower than in the golden days of value investing.
The issue is that a business in decline is just as likely to screen as a traditional value stock. Definitions become blurred, the same way they do for growth vs momentum stocks.
MIL was an example of this in our Fund. The company screened favourably as value, but it was anything but.
It would have been easy to blame this mistake on the underperformance of value stocks. Indeed, if MIL was going to be categorised it would have contributed to the underperformance of value as a category, but that would have made no sense. In hindsight, it was not good value at all when we bought it.
Buffett could sit there and buy decent quality businesses trading near cash or asset backing for months on end almost completely confident that he would not lose money. When they re-rated he could sell and redeploy the capital into a similarly attractive opportunity. Over and over. That is what he was doing in the early days.
He didn't have to contend with 1,000 traders at hedge funds, or at home watching their screens, who arbitraged this sort of extreme value away in minutes.
Today, with the opportunity set looking very different to the 1950s, a stock that screens as value is just as likely to be in decline and buying businesses in decline rarely works out well in the long run.
But value investing is simply the concept of buying businesses for less than they are worth. It is not limited to a handful of metrics that are used to categorise value vs growth stocks in an Excel spreadsheet.
Value investing as a principle will always be alive and well. In some years there will be more opportunities than in others, but the concept will never expire.
If Buffett were just getting started with the Buffett Partnership today do you think he would be practicing value investing? I do. But do you think that would mean buying net-nets and the type of very cheap stocks he was buying in the 1950s? I don't think so, simply because that is not where the opportunities are these days.
Generally, in small caps the market will re-rate a company that is improving. This might be through growing revenues and/or profits, increasing business quality, de-risking of the business model, strengthening of the balance sheet, improving competitive dynamics, and so on.
This story drives valuation as it creates the assumptions around investor expectations and modelling. A stock will attach itself to a few key metrics that will ultimately drive the share price.
Those metrics don't have to be this year's after-tax earnings (P/E) or the book value of the company (P/B). It might be revenue, gross profit, ARR, LTV, earnings 𝑥 years out or a number of other possible metrics.
The only requirement is that these metrics need to be valid indicators of long-term value creation. Which metric is most suitable depends on the business model and company strategy. This applies not only to tech stocks or 'new age' business models but to other situations where value might be present behind accounting obscurities or of a strategic nature.
As a generalist investor with a value focus I can't predict what sort of businesses we will be buying a year from now. I simply intend to remain open minded as to where the next big winner might come from, constantly scan for new opportunities and dig deeper when things look interesting.
The point is simply that value comes in all different packages. What we are trying to do is buy businesses for less than they are worth. In a space as diverse as small and microcap stocks one opportunity will never look exactly the same as the next.
Some of the companies we buy do trade on low P/E's or might otherwise fit the definition of a traditional value stock, but others won't.
Regardless, every purchase we make is made, and will always be made, on the basis that the assessed value of the company we buy is considerably higher than the price we pay for our stake.
Value investing - buying businesses for less than they are worth - is alive and well, at least in small and microcap stocks.
The above is an extract from the Capital H Management FY19 Investor Letter.
---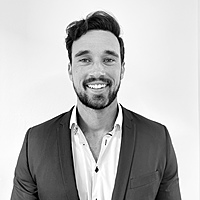 Founder of Capital H Management and Portfolio Manager of the Capital H Inception Fund. Previously worked for Pie Funds and Bligh Capital.
Expertise