Value investing set to snap back?
---
Jason Kim, Portfolio Manager & Senior Analyst at Nikko AM Australia provides insights on recent trends in performance of value versus growth investing - and why he believes after a period of underperformance, value investing is set to return to favour. The last two years, and in particular the 2015 calendar year, global financial markets have been in "risk-off" mode, with investors concerned about the lack of economic growth around the world, including Australia. In a "risk-off" environment, typically the focus on valuations falls by the wayside and many investors chase "safety" at any price. In this environment, growth and quality managers tend to perform well, while value managers typically underperform. Looking ahead, we believe that not only will the Australian equity market be more constructive, but we also see the scene being more conducive for a snap back to value. Many empirical studies have shown that value investing has consistently outperformed growth investing over the long term - in both Australian and global equity markets. (VIEW LINK)
---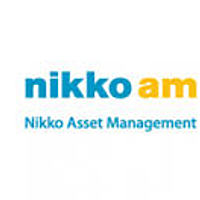 Nikko Asset Management is one of Asia's largest asset managers, providing high-conviction, active fund management across a range of Equity, Fixed Income, Multi-Asset and Alternative strategies. In April 2021, Yarra Capital Management acquired...
Expertise