Value the market loves to hate
---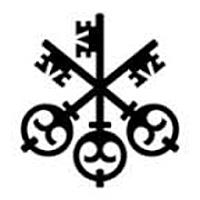 UBS Asset Management
UBS Asset Management
Below we discuss 3 high conviction undervalued opportunities  which we believe are fairly unique holdings particularly together in the same portfolio. All are cheap according to our conservative, sensitivity tested and mid-cycle anchored DCF. In addition, we believe fundamental industry economic risks are to the upside.
AMP has a leading brand in one of the few industries with legislated secular growth. While challenges exist (regulatory, fee pressure, etc…), the level of undervaluation despite various value affirming evidence, is too attractive. The underperformance by the wealth protection business has clearly been extrapolated too far with the core business now trading some 25% below peers. This is despite the recent Munich Re reinsurance deal corroborating our long-term assessment. The share price remains well below embedded value, which excludes future flows and business (including the China Life JV) or cost outs. Compared to global peers, such an efficiency drive could target as much as 40% in upside. The life insurance industry is continuing to push premium increases in order to restore economic order while we also expect further reinsurance deals to affirm the intrinsic value. The capital released will also provide capital management firepower. This leaves AMP relatively undervalued by about 25%.
Caltex is another stock the market seems to be in hate with given it's trading at a historic discount. Sell side coverage is poor and the consensus range wide and opaque. While volumes remain challenged by improved efficiency, technology is also driving greater demand for higher premium product which is delivering a favourable mix shift. Unlike other companies facing long term structural challenges, CTX is progressing the exploitation of its infrastructure footprint to deliver a new retail strategy, which could produce up to 20% earnings upside. A peer in the US has sold 1,000 such sites to 7-Eleven for 13x EV/EBITDA vs CTX at 7.5x. Further operationa­l simplification and absorbing underperforming franchises could deliver another 10%. All the while containing franking credits equal to 10% of market cap.
Link Administration is a super fund administrator, corporate registry company and another neglected industrial. It's near 20x P/E disinterests value managers while tepid top line growth is not exciting enough for growth managers. However the secure underlying mid-single digit revenue growth understates its benefit from fund consolidation encourage by the regulator. With a cost base well below competitors and internal management, its competitive strength is clear. With sufficient scale capacity to manage the entire market, the operating leverage is huge. A debt free balance sheet in 3 years is an additional attraction. Its de-rating in sympathy with other high-multiple stocks in the second half of 2016, provided the opportunity to invest in this secular cash flow growth generator.
---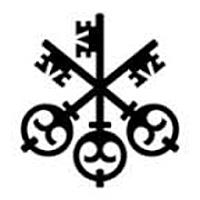 UBS Asset Management offers investment capabilities and investment styles across all major traditional and alternative asset classes. These include equity, fixed income, currency, hedge fund, real estate, infrastructure and private equity...
Expertise
No areas of expertise