Volatility means plenty of investment opportunities
---
It has been an unprecedented nine months. One of the more conclusive aspects to emerge from this tumultuous period, at least in the eyes of Australian income investors, has been Asia's resilience. While Europe and the US struggle with another wave, Asia is not only well placed to recover from the pandemic's impacts, it is already doing so.
As I made clear in the article The great Asia come back, the impact of the pandemic on global property markets is still playing out. The situation in Asia, however, is more clear. Many Asian REITs are reporting signs of improvement in tenant health and asset performance. The road to recovery is well underway.
Given Asia's economic standing – it is one of the few regions in the world that has and will continue to grow – and its handling of the pandemic, we expect that performance to continue.
Whilst that expectation is easy to claim and harder to meet, as long-term investors in the region we are comfortable with its unique aspects. Every region produces winners and losers and some countries and sectors are more volatile than others. This is something we welcome.
Volatility welcomed
Our deep knowledge of Asian property markets, and the volatility that springs from them, means plenty of investment opportunities come our way. The pandemic is another period that has allowed us to purchase high-quality real estate below intrinsic value.
As always, our focus has been on Asian REITs with exceptional property portfolios, hardy balance sheets and access to development pipelines that will power their future growth. This approach has served our investors well over the years and should continue to do so in the future.
Let's now look at some of our key markets, starting with Hong Kong, which has been impacted not just by coronavirus but also geopolitical tensions.
Early in the pandemic, we made some portfolio adjustments that increased our exposure to non-discretionary retail REITs such as Fortune REIT and Link REIT. Many Hong Kong REITs are heavily exposed to Hong Kong's tourism trade but, with their domestic focus, these retail names have proven to be more resilient. While not immune to the effects of the pandemic, both will continue to support the monthly income streams we provide to our investors over the coming years.
Japan still attractive
Given its liquid market and a defensive, stable environment, supported by low-interest rates, Japan remains attractive. Logistics and residential (rental) J-REITs have been largely unaffected by the pandemic, the result of which has been steady rental income plus some growth.
Other property types including hotels and retail have seen varying levels of impact, often dependent on their reliance on inbound tourism. Again, having assessed their exposure before the pandemic took hold, we largely avoided the adverse impacts of it on tourism-exposed J-REITS.
In the retail sector, the Fund is positioned mainly to convenience and non-discretionary retail centres serving the daily needs of local communities. The cashflows stemming from this focus are typically more resilient, a point that the pandemic has proved time and again. APN Asian REIT investors can have a high degree of confidence that their income stream will continue to flow given this fact.
Singapore stable
Singapore, a city-state heavily dependent on global trade and open borders, is perhaps more exposed to the widespread economic impacts of the pandemic than most. And yet Singaporean REITs have continued to show stability. Most have reported relatively minor negative revaluations and occupancy weakness.
Of the REITs that have reported poor leasing momentum and slow traffic trends, especially in the retail sector, many are showing signs of improvement as Singapore continues to ease COVID restrictions.
The office sector remains resilient with undemanding valuations. There have also been some recent transactions that support current property valuations. While industrial stocks trade at premiums to net asset values, we expect them to remain in favour given their resilient and growing income streams and strong tenant demand for space.
This tour of the major geographies in which the APN Asian REIT Fund is primarily invested shows the resilience of the fund's main investments. The sustainable cash flows generated by these investments, which form the bedrock of the APN Asian REIT Fund, should give confidence to our investors that their future monthly distributions will remain stable.
Asia a great place to be
But there is another important takeaway. The pandemic has increased the pace of structural change and has cast a spotlight on those countries handling the changes better than others. Asia is emerging from the period stronger than other regions with a renewed respect resulting from the competence of its governments and the ability of its people to do what is necessary to curtail the pandemic.
Whether this results in the region finally losing its "emerging markets" tag is too early to say but, for APN's income-focused investors, Asia has long been a good place to be. The pandemic is now making it even better.
The case for investing in Asian property is as strong as ever
 Since the fund's inception in July 2011, the APN Asian REIT Fund has returned 11.36%1 per annum and is currently yielding 6.13%2 which is compelling in today's historic low-interest-rate environment.

1. Returns shown are net of fees and expenses and are annualised for periods greater than one year. Assumes distributions are reinvested. Investors' tax rates are not taken into account when calculating returns. Past performance is not an indicator of future performance.
2. Current running yield is calculated daily by dividing the annualised distribution rate by the latest entry unit price. Distributions may include a capital gains component. Past performance is not an indicator of future returns.

---

Follow Corrine Ng's wires
---
---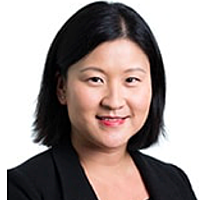 Portfolio Manager, Asian Real Estate Securities
APN Real Estate Securities (part of Dexus)
Corrine joined APN Property Group as a Portfolio Manager for the Asian REIT Fund in February 2015. Corrine has over 15 years of experience in property and REIT investment in Australia, Asia and the North American markets.
Expertise