WAM leaders equity market outlook
---
Our outlook for the 2017 calendar year is mixed. We expect domestic monetary policy to remain accommodative and economic growth to remain stable. For the Australian equity market to continue to rise, we need to see stronger company earnings growth and the continuation of improvement in the global economic environment. On average, we expect moderate earnings growth from Australian listed companies during the upcoming reporting season. The domestic stock market is expensive compared to historical averages and we expect this to remain the case. We are in the mature stages of an eight-year bull market that is showing signs of fatigue. Potential hazards for global growth in 2017 include the execution of the Trump administration's policies, the French general and presidential elections, Italian elections and the triggering of Article 50 in the UK.
---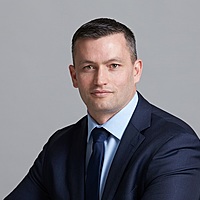 Lead Portfolio Manager
Wilson Asset Management
Matthew has more than 15 years' experience in the investment industry working as both a portfolio manager and analyst. Matthew is the Lead Portfolio Manager responsible for WAM Leaders.
Expertise