WAM Leaders: Market opportunities and outlook
---
At WAM Leaders we focus on the larger companies listed on the ASX. The story from this part of the market remains one of challenging top line growth and a focus on cost out. The good news is that management teams appear to have a good handle on costs and are doing a reasonable job in challenging circumstances. We think large companies that are achieving mid single digit earnings growth is a decent result in this economy. Going into August we we're about 80% invested, however, we have been raising cash levels in anticipation of a difficult period for markets over the next few months. In this video I discuss the market opportunities we have identified and why we're cautious on the outlook.
---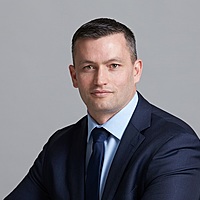 Lead Portfolio Manager
Wilson Asset Management
Matthew has more than 15 years' experience in the investment industry working as both a portfolio manager and analyst. Matthew is the Lead Portfolio Manager responsible for WAM Leaders.
Expertise