Warning signs: Where the biggest money in markets is going
---
If "buy the dip" and "there is no alternative" were the buzz phrases of 2021 in market strategy, then "signs of caution" may very well become the term of 2022. Following a two year period of opportunistic rebalancing, the team at State Street have started to notice that big money managers are becoming more risk averse.
Last week, we published a piece on where the smart money is going based on responses from three leading fund managers. This wire will take a look at where the big money is going and how moves since the Ukraine-Russia war have changed the game for all investors.
Risks on the horizon
It's clear that the war in Ukraine has had some effect on equity market moves – and in particular, the strength of few names in a large equity market. Systemic risk stemming from intense concentration in big tech stocks has declined and remained low since March 2020.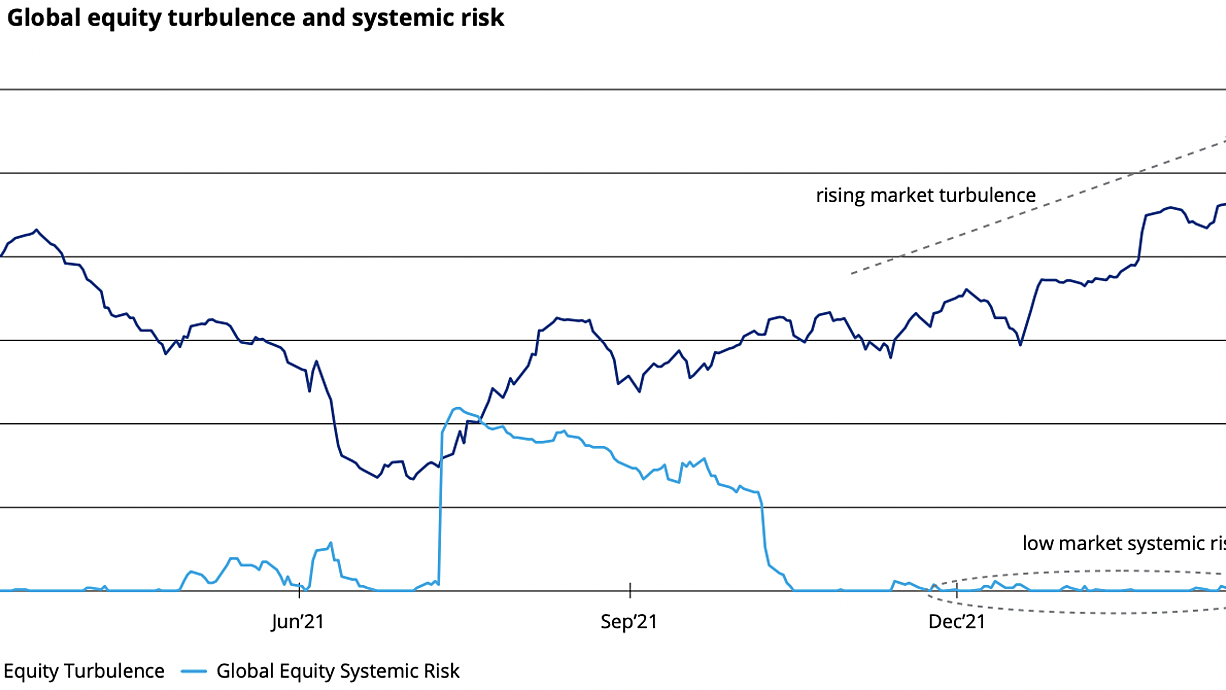 However, market turbulence has spiked thanks to the conflict and rampant inflation finally hitting some emerging markets.
Even Japan printed a 1.2% headline CPI for March – which you may think is incredibly low but by recent standards, is actually remarkably high.
There is (now) an alternative
The State Street survey of institutional investors suggests that they are no longer adding to their equity exposure after two straight years of piling in. So what are they doing instead? The big inflows appear to be additions to fixed-income and cash balances. Among sovereign wealth funds, the sentiment was the same.
There is also a new difference in the sector choices for big money. Within sectors, institutional investors are demonstrating a strong preference for developed market equities – and in particular - defensive sectors such as consumer staples and utilities. 
Having said this, the war in Ukraine has also created buying opportunities for energy, materials, and industrials names at the expense of financial stocks.
In contrast, most sovereign wealth funds are taking the long, contrarian view. Some sovereign wealth fund managers are buying into emerging markets and even US inflation-linked securities (also known as TIPS).
Just privately – unlisted assets continue to reap traction at record levels
The real wild card from this report is the burgeoning interest in private equity. 2021 was another record year for unlisted money thanks in large part to major hedge funds pouncing on opportunities left, right and centre (think Sydney Airport and Crown Resorts). Just as interestingly, this trend is being driven mostly by sovereign wealth funds.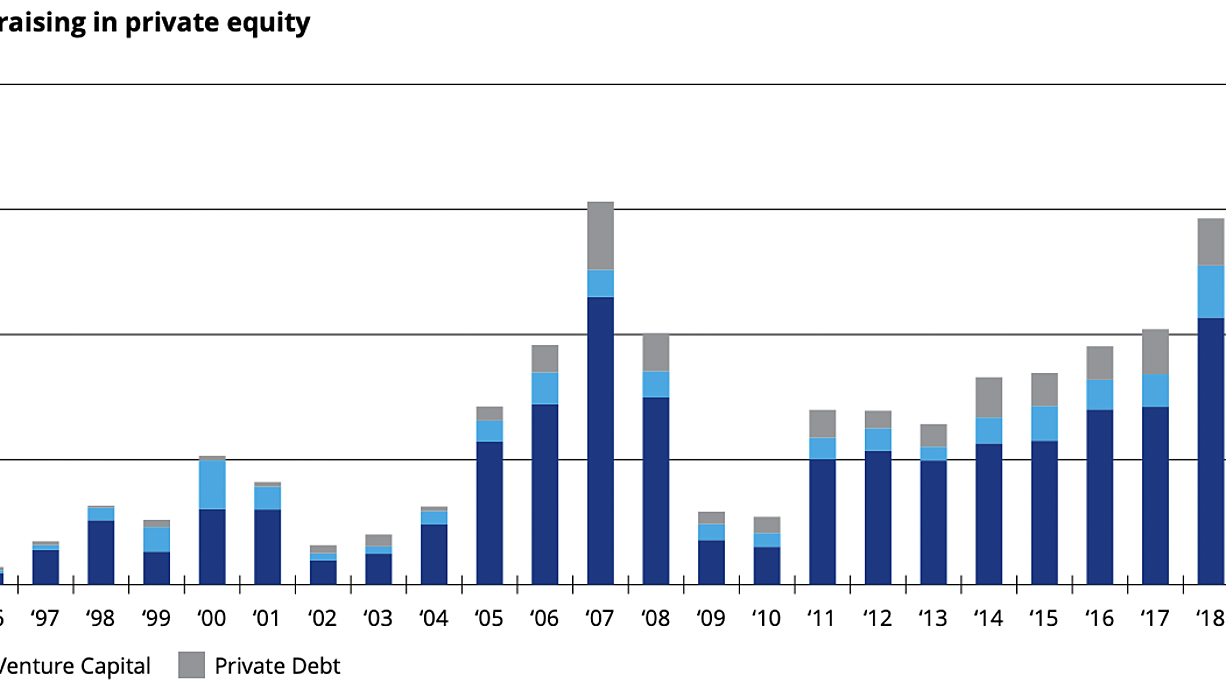 This appears to be narrowed down to three key reasons:

Long-term strategic targets for private markets, with a desire to build their private markets portfolio.

Acting as a diversifier in portfolios due to idiosyncratic opportunities, various risk-return spectrums, and asymmetric information.
Adding illiquidity premiums provides long-term investment opportunities.  
Never miss an insight
If you're not an existing Livewire subscriber you can sign up to get free access to investment ideas and strategies from Australia's leading investors.
I'll be in charge of asking the questions to Australia's best macro strategists, economists and fixed income fund managers. If you have questions of your own or guests we should chat to, flick us an email: content@livewiremarkets.com

---
Content Editor
Livewire Markets
Hans is a content editor at Livewire, specialising in economics and its effect on asset allocation. He is also the creator of Charts and Caffeine + Signal or Noise.
Expertise