We are short media, particularly traditional media
---
We are short media, particularly traditional media. Why? Consumers are shifting their media consumption at an alarming pace away from print, but also TV to online, particularly mobile. The eyeballs have moved, but the ad dollars haven't yet. They will. The shift is even more marked when we look at young people. Can the traditional media companies shift their content onto the new distribution channels? Unfortunately the new distribution channels have no barriers to entry. So how do we play this from an investment perspective? Firstly it is hard to see the long-term investment thesis for traditional media, so we are underweight that sector. On the long side there are some media-agnostic plays, like advertising agencies (can direct their clients spend to any media) like STW (SGN), or more direct leveraged digital plays like Mobile Embrace (MBE).
---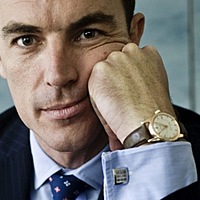 Global Co-Head of Listed Equities
IFM Investors
Neil is IFM Investors' Global Co-Head of Listed Equities, responsible for managing all aspects of the firm's active equities investment, advisory and management functions.
Expertise