Weapons of Mass Disruption...Australia's got several (Part 1): Linius Technologies
---
ASX-listed LNU has developed a technology that enables broadcasters to compile a video stream on-the-fly, including subtitles, audio tracks and commercials, all depending on who is watching TV at that time. So instead of seeing commercials that viewers in the  entire neighbourhood, city or even State are  getting served up, LNU's video virtualization technology can send a unique TV video stream with personalised advertising to each house. Imagine what this will do to the value of  advertising space on TV! 
Online advertising taught us that the value of advertisement goes up nearly threefold if it is specifically targeted to individuals based on their specific preferences. However, tailoring a TV broadcast to an individual viewer wasn't possible, until now. We expect LNU to be able to close revenue sharing agreements with key players in the industry when it starts commercialisation of the technology later this year. The company has already received a lot of interest from the broadcasting industry and, together with its first commercial partner DigiSoft, will be showcasing the technology at the International Broadcasting Conference (IBC) that will start in Amsterdam on 9 September.
We expect the IBC to be pivotal to LNU and believe the company should be able to sign additional commercial agreements on the back of IBC given its huge potential to shake up TV advertising. LNU's Video Virtualization technology is clearly a Weapon of Mass Disruption if ever we've seen one.
Find out more about LNU at (VIEW LINK)
TMT Analytics provides institutional grade equities research for companies in the Technology, Media and Telecom sectors as well as bespoke sector research.
---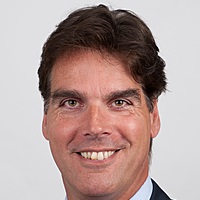 Managing Director
Pitt Street Research
Marc is passionate about the Technology, Media & Telco (TMT) space, with interests ranging from electronics and leading-edge hardware to newly emerging content delivery models, such as OTT, as well as cyber security, Artificial Intelligence and...
Expertise
No areas of expertise