Weathering the storm: An opportunity in Australian Insurance
---
The hail storm that hit Sydney late last year made a lot of headlines, but has not changed our fundamental view that insurance is an attractive sector in the current environment. Losses from weather events are part and parcel of running an insurance business. While they introduce profit volatility and can have some flow-on impacts, we believe the major insurers are in a strong position to mitigate and offset these factors.
Sydney hail storm one of the biggest events of the past 30 years
The Insurance Council of Australia's latest estimate is that this event will cost the insurance industry $673m. Our analysis suggests the cost could eventually reach $1.5-2.0bn once all claims are reported and paid, which would make it one of the top five most expensive weather events of the past 30 years and possibly the most damaging hail storm since the Sydney hail storm in 1999.
Source: Insurance Council of Australia, Firetrail Investments. Notes (1) Red bar indicates Firetrail estimate of ultimate losses from Dec-18 Sydney hail storm. Most recent estimate from Insurance Council of Australia is $673m.
Direct impacts are quantifiable and contained 
With 60-70% combined share of the NSW Motor and Home markets, at face value such an event could be disastrous for IAG's and Suncorp's FY19 profits. Both however, have very strong levels of protection which restrict losses and pass the excess on to reinsurers. The net costs of this event are capped at $169m for IAG and $250m for Suncorp, despite the gross cost likely being multiples of this amount.
Both insurers also have allowances in their guidance for a "normal" level of total weather losses in any given year. While the Sydney event does increase the chance that IAG and Suncorp exceed these allowances in FY19, both also have covers in place that provide protection if claims from multiple weather events over a 12-month period begin to add up.
The combination of various reinsurance protections mitigates a substantial proportion of the direct costs of the hail storm. We believe indirect impacts are more relevant for ongoing profitability.
Price lever can be pulled to offset indirect impacts
Apart from the actual claims from large weather events, there are two main flow-on impacts that need to be considered:
Increases in reinsurance costs
The price IAG and Suncorp pay for reinsurance would normally be expected to rise following large claim events, but over the years both have shown a strong ability to negotiate reasonably attractive terms. Most recently, IAG renewed its reinsurance program for 2019 at "relatively flat" rates, despite incurring losses on its 2018 program.
The ability of IAG and Suncorp to obtain favourable terms can be attributed to the significant surplus capacity that exists in global reinsurance markets, IAG's and Suncorp's position as two of the largest reinsurance purchasers in the world, and the attractiveness of Australia as a source of diversification for global reinsurers.
Supply chain pressures
The high number of repairs needed in a short space of time after a weather event can place insurer supply chains under strain. Following a hail storm, motor repairer capacity typically becomes stretched and costs are pushed higher. While any claims blow-outs from the hail storm should be covered by reinsurers, it is inflation in the day-to-day claims over the following six months that can put pressure on IAG and Suncorp.
Industry-wide impacts lead to re-pricing 
The indirect impacts from higher reinsurance costs and supply chain inflation tend to affect all insurers, which typically drives a pricing response across the industry (albeit sometimes with a lag). Following a run of large weather events in 2010/11, Home & Contents pricing increased by 10%+ pa for 3-4 years. Given reasonably rational Motor and Home markets currently, we believe there is a case for recent price increases to continue or perhaps accelerate.
Source: Insurance Council of Australia
Shelter from housing and consumer weakness
Stepping back from the noise of weather claims, one storm that insurers are well positioned to navigate is the current weakness in the housing market and Aussie consumer. While affordability pressures can have some impact, demand tends to be reasonably resilient given the nature of insurance products as mitigants of cash flow and asset risk.
Insurers have typically outperformed relative to the ASX200 during more bearish periods for markets and/or the economy. The chart below highlights how IAG and the ASX200 performed through the GFC. While the GFC is an extreme example, it illustrates the value the market places on the defensiveness of insurance in tougher times. We believe this is an attractive feature against the current consumer backdrop.
Source: FactSet, Firetrail Investments
Summary
The risk insurers face from large weather events will always be a key talking point for investors, but IAG and Suncorp have shown an ability to successfully mitigate a large portion of the P&L and capital volatility through reinsurance and re-pricing. With defensive characteristics in an increasingly difficult economic environment, we believe domestic insurance represents an attractive sector to be exposed to.
Want to learn more?
For further insights from the team at Firetrail Investments , please visit our website.
---

Follow Blake Henricks's wires
---
---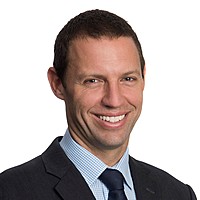 Portfolio Manager
Firetrail Investments
Deputy Managing Director at Firetrail Investments as well as Portfolio Manager for the Firetrail High Conviction Fund. Blake's primary sector responsibilities are Consumer, Oil and REITs. 16+ years' experience investing in equity markets
Expertise