Westfield Full Year Result - WFD new model working but expects flat growth over the next year
---
Shopping mall owner, Westfield Corporation (WFD), reported an expected 41% fall in profit for the 2016 calendar year as the company spun off assets and saw reduced revenue over the period. Funds From Operations (FFO) were in line with the company and market expectations at US$700 million.
The company's total assets under management hit US$30.9 billion with an 82% majority coming from its flagship assets. The increase came from over US$1 billion of revaluation gains driven by value created from completed developments. Westfield saw solid performances from its specialty retailers with sales up 2.2%, and its Flagship portfolio up 3.5%, while general merchandise sales were lower. 
Westfield has 94.9% of its portfolio leased, down 100 basis points year on year, with Flagship portfolio at 96.0%, down 60 basis points. Westfield's mix of rental income mix is 97.4% from contracted rents and only 2.6% was directly related to the level of retailer sales. The weighted average unexpired lease term for specialty retailers is 5.5 years. Including anchor retailers at 23.4 years, the overall average is 7.3 years. 
Westfield saw significant progress on its US$9.5 billion retail development program and has successfully opened its flagship US$1.5 billion Westfield World Trade Center and is ahead of target and project yield. 
WFD said it expects to achieve FY17 FFO of US$0.338 – 0.34 per security, after taking into account lost income from redevelopment projects underway, which will represent pro-forma FFO growth of between 3% and 3.5% from 2016. 
Westfield has already announced its second half distribution payout will be US$0.1255 a security, payable on 28 February 2017. This takes its full year payout to US$0.251. WFD expects its FY17 distribution to be US$0.255 a security. 
---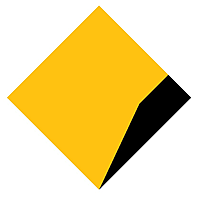 Online Stockbroker
Online Stockbroker
CommSec is Australia's leading online broker. CommSec has been committed to providing the best in online trading since 1995. CommSec helps make informed investment decisions with comprehensive market research, free live pricing and powerful...
Expertise
No areas of expertise