What do commodities need to reverse the slide?
---
Last week commodities slid down to levels unseen in 13 years, spooked by fears of a US rate hike and a Chinese economic slowdown. So what could reverse the slide? Ole Hansen, Saxo's Head of Commodity Strategy says for some commodities the answer is improved demand and for others, such as oil or iron ore, scaling back production is what is needed. The commodities selloff has now obliterated most of the gains seen during the previous decade when Chinese growth consistently hit double digits. "As China now slows (and probably by more than what official data is telling us) the near-term outlook for commodities looks very uncertain", says Hansen. The strategist says there's also another variable that may be able to lift commodities' prices, and that is stocks. To read more visit: (VIEW LINK)
---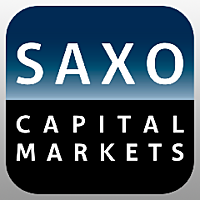 Contributor
Multi-asset trading platform
Saxo Capital Markets (Australia) Pty Ltd is a wholly owned subsidiary of Saxo Bank A/S, a global online trading platform specialist. We enable investors the ability to trade FX, CFDs, Stocks, Futures & other derivatives from one account....
Expertise
No areas of expertise