What Happened to the IT Services Sector?
---
Pre-GFC, IT services was a sector on the rise. SMS, Oakton and UXC were capped at more than half a billion dollars each, while new IPOs such as DWS and CSG traded at a significant premium to their listing price. With the wind at their backs, these companies had work thrown at them from all directions and couldn't hire new staff quickly enough. The post-GFC years haven't been so kind. SMS is trading at a fraction of its all-time highs, following three changes of CEO in the last 18 months and several recent downgrades. In 2014 Oakton was taken over by multinational giant Dimension Data for a fraction of what it used to be worth. Earlier this year, UXC was taken over by U.S. behemoth CSC for less than its pre-GFC high. ASG, DWS, and CSG are also trading well below 2007 levels. So what went wrong? Was the pre-GFC period a peak in the cycle? Has the industry structurally changed? Or was there mismanagement across the board? Read full blogpost: (VIEW LINK)
---

Follow Daniel Mueller's wires
---
---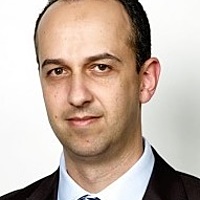 Senior Analyst/Portfolio Manager
Forager Funds
Daniel joined Forager in April 2016 as a senior analyst / portfolio manager for the Australian Fund. He is an avid value investor having previously worked at Investors Mutual and MMC Asset Management. He has a Bachelor of Commerce degree...
Expertise
No areas of expertise