What if ride-sharing companies are like airlines, where no-one makes money?
---
Increasingly, it is clear that 21st century transport will rely on self-driving cars. Uber is rolling this out in Pittsburgh at present; Tesla too. Many other companies including Google, GM, Apple and Chinese search giant Baidu are all investing heavily. Uber (and Didi in China, with which it recently merged) use the size of the driver network itself to build scale. The passengers will use the network with the most drivers because that gets them the quickest ride, which in turn attracts more new drivers into the network, which therefore grows faster. It's the virtuous circle. But the equation starts to break down as more of ride-sharing takes place in autonomous cars. This is because the driver doesn't just bring him or herself; the car comes too – a fully financed, fully maintained car, as it happens, which is neither owned nor serviced by Uber but which Uber (and the taxi companies before it) took advantage of. Taking the driver out of the equation is a real problem for Uber, since no driver means no car. Read more (VIEW LINK)
---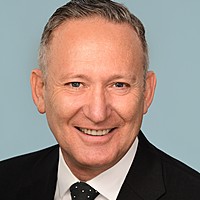 CIO of Loftus Peak, a specialist global fund manager with a track record of successful investment in some of the world's fastest-growing listed businesses.
Expertise