What is Telstra's 5G strategy?
---
5G is the next generation of mobile communications technology and it is coming to Australia in 2019. It has the potential to be a game changer, so what does 5G mean for Australia's largest telco, Telstra?
In this podcast, you will hear Telstra CEO Andy Penn present Telstra's 5G strategy. You will also hear Telstra's senior leadership team present the telco's detailed plans and ambitions for 5G, including network rollout, handset availability and potential use cases.
Baillieu analysts Nick Burgess and Luke Macnab then review Telstra's 5G strategy and discuss the potential opportunities and risks, as well as the implications for the Telstra investment case.
Tune in to hear if Telstra can establish a first mover advantage and lead the 5G era.
See also: What is 5G and how does it work?

Disclaimer
This podcast uses audio extracts from Telstra's 5G Update, held on 5 December 2018. The full presentation of Telstra's 5G Update is available at: (VIEW LINK). The analysis and views presented in this podcast are those of Baillieu Limited Research. While Telstra has granted permission for extracts of its 5G Update to be reproduced in this podcast, Telstra has not commented on, approved or endorsed the analysis or views expressed by Baillieu Limited Research in this podcast. The information provided in this podcast is general in nature only. Investors should consider their specific circumstances and seek their own advice before making any investment decisions.
---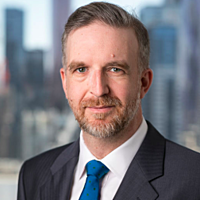 Research Analyst
EL&C Baillieu
Nicolas Burgess, CFA is a research analyst at EL&C Baillieu Limited, focusing on small and mid-caps including the technology, diversified financials and insurance sectors. He has been an analyst for over 18 years and been at EL&C Baillieu since 2012.
Expertise