What is the next big disruptor?
---
The environment, including triple-bottom line reporting and even gender. "Of course." You say. "I knew that." You probably did. We have always thought of technology as the big disruptor, and it has been. But corporate and social responsibility, including the environment, are massively disruptive for businesses, and those directors, managers and investors that don't get this message are in for a series of nasty, rolling surprises. The two big corporate disasters of the week, 7-Eleven and Volkswagen, both came to light as a result of a heightened sense of curiosity about whether the words of companies on ethical and environmental issues could be taken at face value. In this new, disrupted paradigm, ethics matter not just to the ethical, but massively to the investor – Volkswagen is down 30%. Meanwhile, the directors of 7-Eleven are claiming read more here (VIEW LINK)
---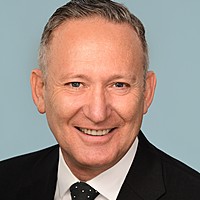 CIO of Loftus Peak, a specialist global fund manager with a track record of successful investment in some of the world's fastest-growing listed businesses.
Expertise