What is the next currency trade for Australian investors?
---
The USD trade may be maturing for Australian investors but is there another currency trade unfolding? Two global brokers are calling for the Japanese Yen (JPY) to be the strongest performing currency in 2016 and at this early stage it is looking like an excellent call. Astro Japan Property Trust (ASX:AJA) is a top 10 holding in the Eley Griffiths Group Small Companies Fund and is well positioned for this shift in currency markets. The stock is set for material earnings upgrades and is currently trading at a 30% discount to NTA (at spot JPY). This note looks at AJAs fundamentals and some interesting moves from those close to the business. Click here to access the note: (VIEW LINK)
---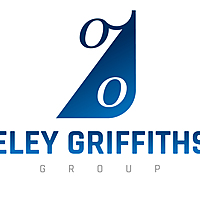 Eley Griffiths Group is an independent fund manager specialising in listed Australian small companies. Our investment team has been uncovering hidden opportunities in small caps since 2003.
Expertise