What makes VGI Partners Asian Investments different?
---
The Australian Financial Review recently reported that VGI Partners had received applications in excess of $500 million for the IPO of their Asian focused listed investment company (LIC). The report highlighted that this will make VGI Partners Asian Investments Limited (VG8) the largest ever raising undertaken by a LIC focused on investing in Asia.
So, what makes VG8 different from other Asian focused listed investment companies? 
Alignment
VGI Partners has taken a leadership position in providing investors with more favourable terms for participating in the IPO of a new listed investment company. It was the first Australian fund manager to cover all the establishment costs of a new listed vehicle and has now pioneered the use of Alignment Shares in VGI Partners to meaningfully reward investors who participate in the VG8 offer and align interests over the longer term.
Based on the VGI Partners closing price on 7 October 2019, the free Alignment Shares issued to successful investors in VG8 imply an uplift on investment of 9.1% for the Priority Offer and 5.4% for the Broker Firm and General Offer. 
There is also strong alignment between investors and the fund as the manager is investing $20 million in the VG8 IPO, and as well as this, the founders of VGI Partners will reinvest their pro-rata share of all performance fees that are paid as dividends.

Applying the VGI Partners investment philosophy to the Asian region
VGI Partners believes the time is right to establish a portfolio of companies in the Asian region that meet their criteria for investment, while remaining committed to the same investment philosophy and processes that the firm has successfully employed for the last 11 years and that have seen the VGI Partners Master Fund return 15.1% per annum since inception.
Robert Luciano, Executive Chairman of VGI Partners, believes that improving corporate governance standards in parts of Asia, as well as more investor-friendly capital management strategies introduced by many higher quality companies, are not yet reflected in valuations:
"At present, many high-quality businesses in Asia are trading at significant discounts to comparable companies elsewhere in other developed economies and  we do not expect this discount to be maintained over the long-term." 
Four features that make VG8 different
VGI Partners' existing 16-person investment team will manage VG8. The portfolio may be quite different from other Asian-region funds available to Australian investors. Four unique features of the strategy include:
A focus on companies listed in countries with a robust and reliable legal system, strong corporate governance and developed capital markets. The portfolio will be heavily weighted towards investments in Japan, South Korea, Singapore, Hong Kong, Taiwan and Australia.
A portfolio concentrated in VGI's best ideas. VG8 will typically hold 15 – 30 long investments, together with a net cash buffer available for quick deployment in any period of volatility.
Investing only in companies that have a business model that is easy to understand and operating in industries with attractive structures. VGI seeks out monopoly, duopoly and oligopoly industry structures, and firms that own highly recognisable household brands. VG8 will not own companies which operate in highly cyclical industries, 'boom-bust' technology companies, and companies whose success relies upon a short-term consumer fad.
Opportunistic short selling of low quality and materially overvalued businesses. VGI Partners has had considerable success shorting in the region in the past and will include Australian short positions in the Asian Strategy. 
Successful track record managing a LIC
VGI Partners have experience managing a LIC that has attracted ongoing investor support. The share price of VGI Partners Global Investments (VG1) has typically, but not always, traded at a premium to NTA  since its listing. The chart below shows how VG1 shares have traded relative to net tangible assets (NTA) since listing in September 2017. 

VG1's NTA per share has grown from $2.00 at listing in September 2017, to $2.45 per share as at 31 July 2019. The average premium to NTA since the VG1 IPO is ~4.7% as at 31 July 2019. (Source: VG8 Prospectus).
Giving investors a single access point to the best of Asia 
It is common for LICs to replicate an investment strategy that already exists in another structure, such as an unlisted unit trust. However VGI Partners has stated that access to its Asian strategy will be available exclusively via VG8, an approach which is expected to support secondary market demand for VG8 over the long-term.
Investors wanting to gain exposure to Asia via the VGI Partners investment strategy will have a single point of access. 
Offer will close soon
With applications in excess of $500 million, the offer has comfortably exceeded the minimum target. The offer is closing soon with the Broker Firm offer set to close on the 15th of October. The Priority and General Offers will close one week later, on the 22nd of October.
For more information about the VG8 IPO, please click here. 
---
Disclaimer: A prospectus relating to the initial public offering of ordinary shares in VGI Partners Asian Investments Limited (VG8) was lodged with ASIC on 2 September and is available for download here (Prospectus). Invitations to apply for new fully paid ordinary shares in VG8 (VG8 Shares) are being made under the Prospectus in accordance with Chapter 6D of the Corporations Act 2001 (Cth). You should read and consider the Prospectus in deciding whether to apply for any VG8 Shares. Anyone who wants to acquire VG8 Shares will need to complete the application form that will be in or will accompany the Prospectus.
A prospectus for the offer of new ordinary shares (Alignment Shares) in VGI Partners Limited to investors who are issued shares under the VG8 Prospectus (VGIP Prospectus) will also be made available here . A person should consider the VGIP Prospectus in deciding whether to acquire Alignment Shares. Anyone who wants to acquire Alignment Shares will need to complete the application form that will be in or will accompany the VGIP Prospectus (which will be the same application form which accompanies or is in the Prospectus).
This document is not a prospectus or offering document under Australian law or under any other law. No action has been or will be taken to register, qualify or otherwise permit a public offering of the VG8 Shares or Alignment Shares in any jurisdiction outside Australia and New Zealand. This document is for information purposes only and does not constitute or form part of an offer, invitation, solicitation, advice or recommendation with respect to the issue, purchase or sale of any VG8 Shares or Alignment Shares. This document does not constitute an offer to sell, or the solicitation of an offer to buy, any securities in the United States. Neither the VG8 Shares nor the Alignment Shares have been or will be registered under the U.S. Securities Act of 1933 (the Securities Act) or the securities laws of any state or other jurisdiction of the United States.
This document contains certain "forward-looking statements" including statements regarding VGI Partners' intent, belief or current expectations. Forward-looking statements are provided as a general guide only and should not be relied upon as an indication or guarantee of future performance or events.
Past performance information in this document is given for illustration purposes only and should not be relied upon as (and is not) an indication of future performance. Actual results could differ materially from those referred to in this document.
The provision of this document is not, and should not be considered as, financial product advice. The information in this document is general information only, and does not take into account your individual objectives, taxation position, financial situation or needs. If you are unsure of your position, please contact your accountant, tax advisor, stockbroker or other professional advisor.  
---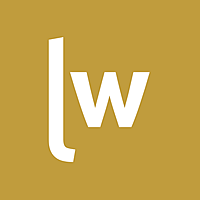 Livewire Exclusive brings you exclusive content from a wide range of leading fund managers and investment professionals.
Expertise