What metal is most impacted by new technology?
---
Well, at least according to Rio Tinto, that is tin. We have seen other "technology metals" having their day in the sun, with tin largely staying under the radar, although with a relatively strong proce since the recovery from the market's nadir in early 2016.
The metal is widely used in electronic and energy aplications, with the main use being in solder, which comprised ~45% of the estimated 2017 consumption of 370,000t. Recent times have seen falling stocks, with this, combined with expected falling current mine supply leading the need for new mines to come on stream over the next 4-5 years.
There are not that many tin stories out there, particularly on the ASX, however one is Kasbah Resources, the 75% owner of the permitted and near development ready Achmmach Tin Project in Morocco. The other holders of the Project are Toyoto Tsushu Corporation (20%), the trading arm of the Toyota Group, and one of the largest tin traders globally and Nittetsu Mining (5%), a diversified mining and industrial house.
The Company has recently completed a positive DFS for a low cost, 10 year, 750,000tpa underground operation - there is Resource upside potential to this. Current activities are now concentrated on securing offtake and financing to allow development to proceed. The DFS predicts an operation in the lowest quartile of global costs; this is partly by virtue of a low cost environment in Morocco due to low power and labour costs, and ready access to infrastructure. Morocco has a well developed mining industry being a major global producer of phosphate.
To download our report on Kasbah please follow the link.
---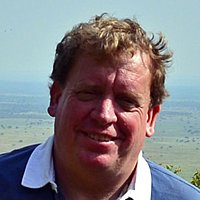 Senior Analyst
Independent Investment Research
Mark is a Senior Resources Analyst for Independent Investment Research, with a focus on junior and mid-cap listed resources stocks. With over 10 years as an analyst, following on from 17 years as a geologist, he has a good insight into the sector.
Expertise