What's happening in markets? Thursday 14th February
---
Australia reporting season kicks into 5th gear as results come thick and fast from now on, with Telstra, AMP, Suncorp among today's numbers. Also: George Soros compares the EU to the Soviet Union; Some creative accounting for NBN; the world's 6th biggest economy now in Trump's crosshairs; and cheap fuel keeping inflation at bay. 
What I'm reading
Reporting season hits 5th gear today
After starting officially at the start of the month, Australian February reporting season starts in earnest today. Key results like AMP, Telstra, Suncorp, Newcrest, Magellan, Woodside and many more are out this morning. Full list below.
Livewire will be publishing fund manager commentary on specific results, including James Gerrish on yesterday's CSL numbers, and Marcus Padley on Telstra later this morning, so log in through the day to keep up to date.  
Creative accounting for the NBN?
It seems that Labor is proposing an NBN write down if they get the opportunity. Why? To lower prices, while still generating a positive internal rate of return to keep the books on track. Article here.
George Soros warns the EU could fall apart like the Soviet Union
The billionaire investor George Soros said the European Union is "sleepwalking into oblivion" and could collapse like the Soviet Union if it does not fight anti-EU forces before May's elections. Article here. 
US-India trade tensions rise
Trump-Xi tensions have been the focus as the world's two largest economies stare each other down over tariffs. However, US trade relations with India, the world's 6th largest economy at $2.7 trillion (and growing at a staggering 7.4% p.a.), are also now heading South. Article here.
Cheap fuel keeps inflation at bay
U.S. consumer prices were unchanged for a third straight month in January, leading to the smallest annual increase in inflation in more than 1.5 years, which could allow the Federal Reserve to hold interest rates steady for a while. Article here.
Stocks to watch
You can access Bell Potter's reporting calendar here. Today's announcing companies include:
Key market data
ASX Futures: 6,007.5 (-0.83%)
AUD/USD: 0.7090 (-0.06%)
ASX200: 6,063.60 (-0.25%)
S&P 500: 2,753.03 (+0.30%)
China A50: 11,848.00 (+1.70%)
Australia 2-yr bond: 1.778 (+1.60%)
Australia 10-yr bond: 2.162 (+2.37%)
US 2-yr bond: 2.537 (+1.31%)
US 10-yr bond: 2.709 (+0.87%)
Gold (USD/oz): 1,309.35 (-0.35%)
Copper (USD/lb): 2.778 (+0.22%)
Brent Oil (USD/bbl): 63.66 (+1.99%)
62% Iron Ore (USD/t): 85.85 (-1.09%)
Upcoming events and releases
Chinese trade data (Jan) released today (1pm AEST)

Australian consumer inflation expectations for February (11am AEST)

Euro area GDP and employment data for Q4 are released (overnight)

US Retail Sales for December (overnight) 
---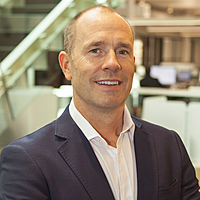 Alex happily served as Livewire's Content Director for the last four years, using a decade of industry experience to deliver the most valuable, and readable, market insights to all Australian investors.
Expertise