What's leading Iron Ore and Crude Oil prices?
---
Crude Oil has fallen 10 of the last 12 days and remains down a staggering 60% since mid-2014. - see chart 1. Iron Ore is down 68% since February 2013 in a comparable depreciation to the oil price. - see chart 2. These two commodities are watched closely by investors in Australian shares because they have significant impact on the earnings of major companies like BHP, RIO, FMG, WPL and OSH. Hence it's no surprise that heavyweights WPL (-23%), OSH (-10.4%), BHP (-21.8%), FMG (-30%) and RIO (-10.5%) have experienced a tough year. Supply and demand concerns continue to weigh on commodity prices as investors question world economic strength and China in particular. The question people continue to ask Market Matters is when should we buy BHP again? BHP is currently yielding more than the Australian banks! (VIEW LINK)
---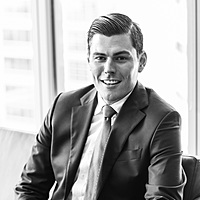 Market Matters is an online investment and share trading advisory service designed for those that want to take their wealth further. We specialise in advice for active share market investors, including those new to the markets or those with a Self...
Expertise
No areas of expertise