What's up with the Banks?
---
Bank reporting is only a month away and the upcoming results will be heavily scrutinised as investors contend with a raft of headwinds facing the industry. The latest concerns have been around an uptick in bad debts (notably at ANZ & WBC). However, the market reaction to this news appeared to be heavy handed (VIEW LINK) with billions of dollars being wiped off the valuation on the major banks. A discussion this morning with Omkar Joshi from Watermark Funds presented the 'short' thesis for domestic banks and why he believes the outlook remains clouded. Omkar explains how bad debt cycles generally work, what triggers a material uplift in bad debts, the sustainability of current dividends and his outlook on the valuation for the sector.
---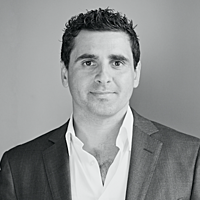 Co Founder
Livewire Markets
Livewire is Australia's #1 website for expert investment analysis. We work with leading investment professionals to deliver curated content that helps investors make confident and informed decisions. Safe investing and thanks for reading Livewire.
Expertise