What stock to buy to benefit from increased tourism?
---
You may have noticed that figure last week showing that Chinese visits to Australia last year topped 1 million for the first time? With a decreasing dollar and low fuel prices, tourism numbers have been impressive. One way to benefit from this is to invest in Qantas, but if you, like me, are not a fan of airlines, then that means we need to look elsewhere. The stock that I have been recommending our clients buy is Village Roadshow (VRL). Their largest earnings driver comes from the ownership of theme parks such as Wet 'n' Wild, Movie World, and Sea World. Film distribution also happens to be doing well if you have heard of Star Wars. The stock has come back towards strong support here in the mid $6's and we have the valuation in the high $7's. The stock was trading near $7.50 only 3 weeks ago. When the negative emotions of the market sell-off subsides, then VRL should be able to bounce back very quickly. (VIEW LINK)
---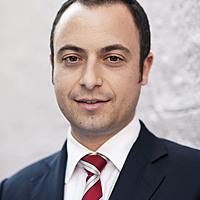 Managing Director
Fairmont Equities
Michael Gable is managing director of Fairmont Equities. We are a small boutique advisory that uniquely combines both fundamental and technical analysis. As a result, our analysis is featured regularly in the finance media such as the Australian...
Expertise
No areas of expertise