What to expect from REA Group?
---
We recently attended Citi Group's 'Fireside discussion' with Tracey Fellows, CEO of REA Group Limited. A few noteworthy points from the conversation: 1. REA has established a relationship with Australian Finance Group Limited in order to provide leads for mortgages in each for up-front and trailing commissions. 2. REA it expecting no impact on revenues as a result of housing price movements going forward (whether up or down). Largely, REA revenues are more driven by the demand of consumers to get a property sold. 3. REA ad prices are due to be reviewed in February 2016. The propensity for increases is to be a function of how much value each ad provides (from the perspective of the quantity and quality of leads provided to agents). We expect REA to do relatively well in the first half. We've previously shared Morgan's count of REA ad listings and provide the updated chart below. READ THE FULL ARTICLE HERE: (VIEW LINK)
---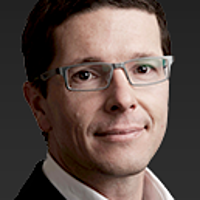 Chief Investment Officer
Montgomery Investment Management
Roger Montgomery founded Montgomery Investment Management, www.montinvest.com in 2010. Roger brings more than two decades of investment, financial market experience and knowledge. Roger also authored the best-selling investment book, Value.able.
Expertise