What to watch in A-REIT results
---
The focus of this reporting season will be on free-cash-flow and the valuation impact on REITs due to COVID-19. The market will look for clarity on various treatments of tenant assistance and rental collections in order to get more visibility on future earnings.

COVID-19 rental assistance, whether in the form of waivers or deferrals, will vary across the REIT sector particularly for large retail landlords with the majority electing to accrue deferrals in their reported earnings, which makes it hard to identify free cash-flow. This lack of visibility has discounted many of the large retail landlords share prices to date.
Rental collection for the June quarter thus far has been 40%-50% for large retail landlords, 80%-95% for office and 95%-100% for industrial and long WALE (weighted average lease expiry) REITs.
Preliminary and reported valuation updates have seen a 10% devaluation for discretionary retail with a further 10% expected over the medium term. 
This sharp drop in valuation leads to greater pressure on the balance sheet and places more focus on capital management strategies with asset sales and equity issuance a likely option for these REITs. Our exposure in retail is defensive with more than 60% exposed to supermarkets and essential services where there has been little impact from COVID. In fact, supermarket sales have seen a steady increase, namely from people eating out less and WFH.
To date, there has been limited impact on office valuations, with reported devaluation of 1%-5%. However, as the unemployment rate rises above 10%, we expect there to be greater pressure on demand. This has already been evidenced by Sydney CBD vacancy rates increasing from 5% to 7.5% over thesix months to June-20. Beyond the cyclical headwind, there are also structural headwinds from work from home and decentralisation thematics for CBD assets. The emerging trend in office markets of decentralisation away from CBDs is driven by several factors including: 1) reduction in commute time; 2) public transport constraints to access the CBD; and 3) cost differential between CBD and metro office rents. An offsetting factor is the requirement for reducing work space density for physical distancing and the belief that an office environment promotes collaboration and culture. Our exposure in office is in metro locations with more than 20% exposed to government tenants and long WALEs of 5 years and over.
Industrial assets, especially logistics, which forms part of the supply chain for e-commerce, is the only sector to achieve valuation uplifts. This is driven by both income growth and demand for the assets. We prefer the larger more diversified industrial REITs such as Goodman Group with high quality assets and a strong balance sheet to take advantage of any growth opportunities through acquisitions or developments.
Other thematics that we are exposed to include childcare, seniors living, data centres and manufactured home estates have all performed well and have proved to be resilient during the pandemic.
The top down considerations for the sector are positive with the DPS (dividends per share) yield spread to 10-year bonds at all time high of 420 basis points compared to a historical spread of 210 basis points. This is driven by both a moderation in bond yields and increase in the DPS yield as the sector has been sold off. As bond rates are expected to remain lower for longer at less than 1.5% until at least 2022, we see valuation upside particularly for REITs that have sustainable income with high free cash-flow, good quality assets and a strong balance sheet.
Learn more
Stay up to date with my latest high conviction opportunities in the property sector by hitting the follow button below. or contact us to learn more about the Pengana High Conviction Property Securities Fund.
---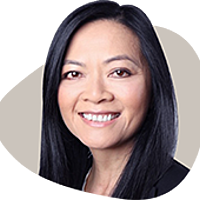 Fund Manager - Pengana High Conviction Property Securities Fund
Pengana Capital Group
Amy is portfolio manager of the Pengana High Conviction Property Securities Fund, and has over 20 years of property funds management experience. Previously, Amy has worked at Charter Hall/Folkestone for 6 years, managing a high conviction...
Expertise