In June 2018, Telstra (ASX:TLS) announced its Telstra2022 strategy, aimed at simplifying its operations and product set and reducing its cost base. At the time, we thought that the strategy took Telstra in the right direction and represented a credible response to the issues faced, which included the progressive loss of its lucrative fixed line business to the National Broadband Network, and an inflated cost base, accumulated during its time as a government-owned monopoly service provider.
In the years since then, Telstra has made substantial progress towards the targets set out in the T22 strategy, has further developed some of its aspirations (particularly around cost reduction and operational structure), and has clearly become a stronger and more efficient business. Today, with the worst of the NBN impacts now accounted for, Telstra appears to be in a position to grow its earnings going forward, unlock value in its fixed infrastructure assets, and contemplate an improved dividend outlook. Nonetheless, work remains to be done and, much as it did in 2018, Telstra is expected later this year to unveil details of the strategies, initiatives and targets it intends to pursue in the coming years. This will likely provide investors with significant new information and insight, and an opportunity to refine their assessments of TLS' value.
It should be noted here that CEO, Andy Penn, goes into the forthcoming strategy announcement in a far stronger position than he took into the previous one. In 2018, with pain of the NBN headwind having devastated the TLS share price, Penn's longevity was questioned in the media, perhaps a little unfairly given the share price decline was not by his hand. This time around, Telstra and its (largely renewed) management team enjoy the credibility of having largely delivered on T22 and halted the share price decline. However, the quality of the updated strategy will still be important to driving value for Telstra shareholders in the years to come, and it is useful to consider the sorts of initiatives that may be included.
Our expectation is that the new strategic plan will likely be a development of the previous one, rather than something novel. While Telstra is in an improved position compared with 2018, the main levers that can drive shareholder value for the business are largely unchanged, and so included in the new plan we might expect to see:
A further expansion of cost reduction targets, albeit at a slower rate than pursued previously. TLS currently has a return on invested capital (ROIC) target of around 8 per cent by FY23, and while this is a value enhancing ROIC, particularly in a low interest rate world, it suggests scope for further improvement, which can most directly be achieved through further cost reductions;
Ensuring leadership in 5G through continued investment in network, albeit that this will likely taper significantly from the large investments needed to establish the network. Mobile telephony is a scale business with the bulk of the returns accruing to the players with the largest market share, and to defend market share and its price premium TLS will need to preserve network leadership;
Further development of operational and balance sheet structure to enhance ROIC. Divestment of lower-returning fixed assets has the potential to unlock the value in those assets and also improve the marginal ROIC of the remaining business by reducing capital intensity. We expect this may contribute to an upgrade to the 8 per cent ROIC target over the life of the plan; and
Initiatives to drive revenue growth. If a sufficiently attractive marginal ROIC can be achieved, then revenue growth becomes a powerful driver of shareholder value accretion, and we might expect partnerships, acquisitions or other initiatives to drive Telstra into new pockets of revenue adjacent to its existing businesses. These might include initiatives aimed to increasing TLS' participation in growth markets like cloud computing and mobile gaming, among others.
Another possible element of the plan may be an aspiration to reacquire ownership of nbn Co in the event of a privatisation. However, this is not an outcome that is within management's control. While Telstra can position itself to maximise flexibility, it cannot oblige government to divest on terms that would be value creating for Telstra shareholders, and we expect the core of the plan to be initiatives that can be delivered with more certainty.
Whatever the contents of the announcement, when it comes we will be watching with interest to sharpen our assessment of the value that might be delivered to shareholders in the coming years.
---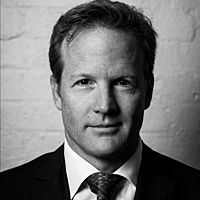 Former Head of Quantitative Research
Montgomery Investment Management
Tim Kelley has retired from Montgomery Investment Management, effective 30 September 2021. Tim's final project has been drafting our investment guidelines to integrate environmental, social and corporate governance (ESG) considerations into our...
Expertise