Where there is smoke, there is tapering
---
The local market had another choppy positive day on the back of global investors buying our market on relatively low turnover. It is a clear signal that global flows are in control when mid, small and micro caps underperform the large caps and the overall index. 
We have had a few positive days on weak turnover, while the US market has barely moved. We are on track for the 11th consecutive week of aggregate weekly turnover below $40 billion. 
China has now moved to curb the Yuan after that started to hit new multi-year highs on a daily basis. Time will tell if the recent commodity strength was driven by Chinese traders stockpiling ahead of the Yuan weakening. Energy and Utilities were the best green sectors again while Retail was the only red sector.
Global data continues to show the economies have had the pop and are now fading back to reality. Inflation is strong and data suggests it will remain strong for longer. This means the US Fed's wording to explain inflation has moved from purely "transitory" to now include "persistent".  As contradictory as it may seem, we are in a reflation cycle and central banks are moving…albeit very slowly.
Latest US Fed update 
"The Federal Reserve Board on Wednesday announced plans to begin winding down the portfolio of the Secondary Market Corporate Credit Facility (SMCCF), a temporary emergency lending facility that closed on December 31st, 2020. The SMCCF proved vital in restoring market functioning last year, supporting the availability of credit for large employers, and bolstering employment through the COVID-19 pandemic. SMCCF portfolio sales will be gradual and orderly, and will aim to minimize the potential for any adverse impact on market functioning by taking into account daily liquidity and trading conditions for exchange traded funds and corporate bonds. The Federal Reserve Bank of New York, which manages the operations of the SMCCF, will announce additional details soon and before sales begin. The SMCCF was established with the approval of the Treasury Secretary and equity provided by the Treasury Department under the CARES Act."
If you are wondering what the US Fed has to do to prepare for QE tapering, well…exactly what it announced last night. The Fed is cleaning shop to prepare for QE tapering in 2021 before rate rises in 2022. The RBA is preparing for the same but waiting for the election before starting its cycle. Similar to the Fed, the RBA is already expected to let the pandemic-driven emergency cheap lending plan for banks expire at the end of June. 
When you start to see cheap debt taps being turned off by central banks, we may be already in the early stages of tapering. Where there is smoke, there is tapering!
Let us run through the main data points released in the last 24 hours…
Retail Sales in Germany increased 4.40% in April of 2021 year-on-year in April of 2021, much less than market forecasts of a 10.1% rise. Increases were seen for non-food products (10.6%), namely textiles, clothing, shoes and leather goods (33.1%) and furnishings, household appliances and building (7.2%). Retail stores with the exception of food retail were closed until the end of April 2020 due to the first coronavirus lockdown. Compared to February 2020, the month before the coronavirus crisis, retail sales were up by 0.8%.
Producer prices in the Euro Area jumped 7.6% from a year earlier in April 2021, accelerating from a 4.3% advance in the previous month and above market expectations of 7.3%. It was the highest producer inflation since September 2008, as energy cost soared 20%. Excluding energy, producer inflation was 3.5%. There is also a base effect weighing as the coronavirus pandemic dented economic activity and pushed prices down last year. In April of 2020, producer prices fell 4.6%. Ireland, Spain, Netherlands and Greece recorded double-digit rates and prices also accelerated in Germany, France and Italy.
Mortgage applications in the US fell 4% in the week ending May 28th, following a 4.2% drop in the previous week, and pushing the index down to 665.9, the lowest since February of 2020, data from the Mortgage Bankers Association showed. Applications to refinance a home loan were down 4.6% and purchases declined 3.1%. The average fixed 30-year mortgage rate edged down by 1 bps to 3.17%. "Tight housing inventory, obstacles to a faster rate of new construction, and rapidly rising home prices continue to hold back purchase activity", said Joel Kan, associate vice president of economic and industry forecasting at MBA.
Retail sales in Australia rose by 1.1% month-over-month in April 2021, unrevised from the preliminary figure and after a final 1.3% gain a month earlier. This was the second straight month of growth in retail trade, as sales grew for food retailing (1.4% vs -0.9% in March), household goods retailing (1.5% vs -0.1%), clothing, footwear, and personal accessory retailing (1.2% vs 5.4%), other retailing (1.7% vs 1.4%), and cafes, restaurants and takeaway food services (2.3% vs 4.8%). On the other hand, sales in department stores fell for the first time in three months (-6.7% vs 8.5%).
The Caixin China General Services PMI fell to 55.1 in May 2021 from a four-month high of 56.3 in the prior month, as COVID cases abroad hurt business activity. Still, the latest reading pointed to the 13th straight month of increase in the sector, with new order growth easing but remaining robust, while employment rising for the third month in a row. At the same time, export orders shrank for the third time in four months. Meanwhile, backlogs of work accumulated the most in over a year. Cost pressures continued to build, amid higher prices for raw materials, energy, staff, and transport. Notably, the rate of input cost inflation was the highest since November 2020. Prices charged, meantime increased again, with the rate of inflation the quickest so far this year. Finally, confidence was strongly positive, though the overall degree of optimism edged down to a four-month low.
The Caixin China General Composite PMI dropped to 53.8 in May 2021 from a four-month high of 54.7 in April 2021. Still, the latest reading remained above the long-run trend, with both factory activity and the services sector continuing to expand. New orders rose solidly, with the rate of increase little-changed from the previous month. Meantime, employment grew for the third month running, albeit modestly. Prices data, meanwhile, pointed to the quickest rise in composite input costs since December 2016, which led to the steepest rise in output charges since February 2011. Finally, sentiment stayed upbeat. "Inflationary pressure would limit the room for monetary policy maneuvering, which could hinder the economic recovery. Some enterprises began to hoard goods in response to rising raw material prices, while others suffered raw material shortages," said. Wang Zhe, senior economist at Caixin Insight Group.
Comments on US market last close… 
The US market started positive and faded to flat again as inflation and tapering worries keep coming up. The new line by US Fed speakers is that inflation is transitory and persistent. Not sure what they are smoking but I smell backtracking has started. NASDAQ +0.14%, S&P +0.14%, RUSSELL +0.13% and DOW +0.07%. VIX ticked lower after bouncing off the post-pandemic lows in recent months. Bond yields were lower while USD ticked higher. Oil and Gold higher while Copper lower. Energy and Property lead the green sectors while Retail and Miners were the worst of the red sectors. The gold sub-sector keeps moving higher. The latest data from the EU shows inflation popping while US mortgage demand slides as property boom runs into inflation. Meme stocks are back with AMC Entertainment leading the charge in the US.
Deep Data Analytics offers tailored solutions (i.e. Macro investment signals to DIY investment models) to a variety of investors (i.e. fund managers, financial planners, financial advisers, accountants, SMSF and retail investors). If you are interested to find out more, feel free to contact via the website (VIEW LINK)
Full SUNSET STRIP report with end of day market stats are on the attached link.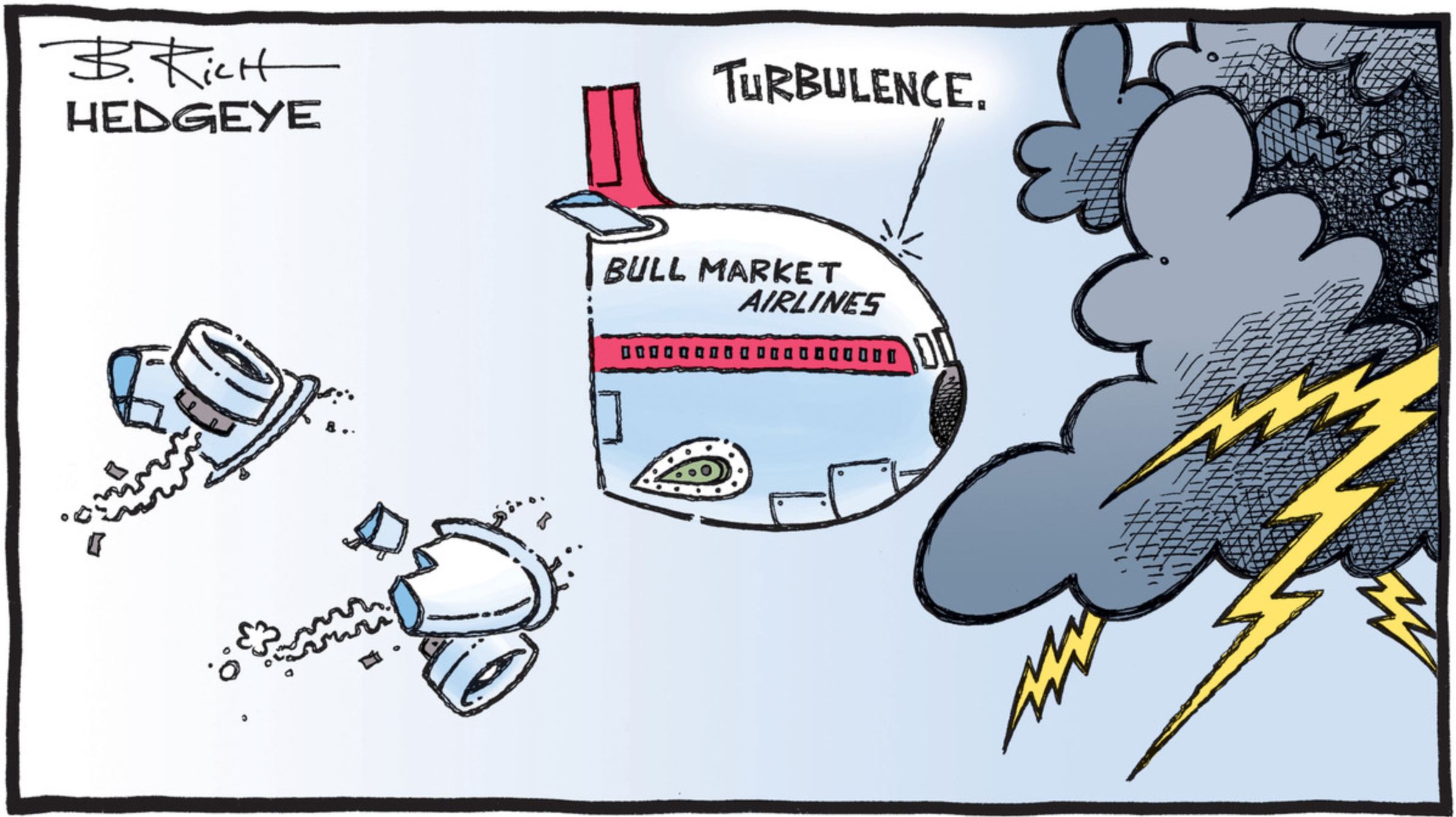 Never miss an insight
Enjoy this wire? Hit the 'like' button to let us know. Stay up to date with my content by hitting the 'follow' button below and you'll be notified every time I post a wire. Not already a Livewire member? Sign up today to get free access to investment ideas and strategies from Australia's leading investors.
Four reasons to register for Livewire's 100 Top-Rated Funds Series
Check it out now for:
Access to a list of Australia's 100 top-rated funds
Detailed fund profile pages to help you compare performance, fees, and philosophy
Exclusive in-depth interviews with expert researchers from Lonsec, Morningstar and Zenith.
One-on-one videos and articles with 16 of Australia's best fund managers.
........
Deep Data Analytics provides this financial advice as an honest and reasonable opinion held at a point in time about an investment's risk profile and merit and the information is provided by the Deep Data Analytics in good faith. The views of the adviser(s) do not necessarily reflect the views of the AFS Licensee. Deep Data Analytics has no obligation to update the opinion unless Deep Data Analytics is currently contracted to provide such an updated opinion. Deep Data Analytics does not warrant the accuracy of any information it sources from others. All statements as to future matters are not guaranteed to be accurate and any statements as to past performance do not represent future performance. Assessment of risk can be subjective. Portfolios of equity investments need to be well diversified and the risk appropriate for the investor. Equity investments in listed or unlisted companies yet to achieve a profit or with an equity value less than $50 million should collectively be a small component of a balanced portfolio, with smaller individual investment sizes than otherwise. Investors are responsible for their own investment decisions, unless a contract stipulates otherwise. Deep Data Analytics does not stand behind the capital value or performance of any investment. Subject to any terms implied by law and which cannot be excluded, Deep Data Analytics shall not be liable for any errors, omissions, defects or misrepresentations in the information (including by reasons of negligence, negligent misstatement or otherwise) or for any loss or damage (whether direct or indirect) suffered by persons who use or rely on the information. If any law prohibits the exclusion of such liability, Deep Data Analytics limits its liability to the re-supply of the Information, provided that such limitation is permitted by law and is fair and reasonable. Copyright © Deep Data Analytics. All rights reserved. This material is proprietary to Deep Data Analytics and may not be disclosed to third parties. Any unauthorized use, duplication or disclosure of this document is prohibited. The content has been approved for distribution by Deep Data Analytics (ABN 67 159 532 213 AFS Representative No. 1282992) which is a corporate approved representative of BR Securities (ABN 92 168 734 530 and holder of AFSL No. 456663). Deep Data Analytics is the business name of ABN 67 159 532 213.