Where to next for global markets?
---
Always an interesting question, but one that is particularly difficult now after this rally. Probably the best way to describe it comes from a Merrill Lynch Strategy piece from last week: "Are we in December 1998 and this is your last chance to buy or are we in October 2007 and this is your last chance to sell?" What they are getting at is that the aborted tightening of 1998 which saw the LTCM blow-up, saw the Fed keep policy loose into a continued US expansion that topped with the Tech bubble; or the more recent case of the "false rally" of late 2007 after the belief that sub-prime was famously contained and the Emerging Markets would "decouple". Our current thinking is another option – that we are in a range for now of say +/- 5%. This sort of view doesn't sell newspapers - the idea that markets are directionless - but for markets, it's actually quite a common outcome to do nothing for a period of time. (VIEW LINK)
---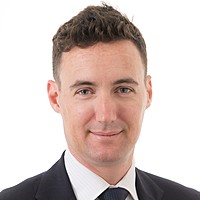 Co Head Global Equities (ex-Asia)
Ellerston Capital
Chad co-founded Morphic Asset Management in 2012. As a stock picker Chad is also a generalist but has strong regional knowledge of Europe and the Americas. He has also been awarded the CFA Charter.
Expertise