Which retailers are surviving the digital disruption?
---
Digital disruption is hitting the retail sector harder than most. But not all retailers have been affected to the same extent. Recent research by Citi sheds light on the winners and losers this latest reporting season.
With the bulk of companies, by market capitalization, now having reported their half year results, our friends at Citi have collated the publicly announced information by some members of the retail sector.
Ranked from strongest like-for-like sales growth to weakest, the following table reveals that Bunnings and JB Hi-Fi remain star performers while fashion appears to be struggling.
Importantly, and despite the majority of trading updates revealing growth momentum abating, gross margins are under some pressure, thanks to competition-induced discounting.
Source: Company announcements and Citi
As research fellow in the QUT Chair in Digital Economy, Paula Dootson wrote for the ABC, "Today, I cannot say "Google, order more milk, please" and have an Australian retailer deliver it to my fridge. Nor can I go one step further and have my fridge order my milk without me knowing about it."
But that kind of disruption is already in its way ensuring that the retail sector will have one of the highest degrees of digital disruption of all industries by 2020.
The retail sector could be a minefield for investors, so be sure to seek and take personal financial advice.
If you would like to read more articles by me, please click here.
---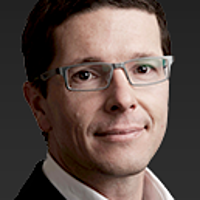 Founder and Chairman
Montgomery Investment Management
Roger Montgomery founded Montgomery Investment Management, www.montinvest.com in 2010. Roger has than three decades of experience in investing, financial markets and analysis. Roger also authored the best-selling investment book, Value.able.
Expertise