Who will benefit as COVID-19 drives spending outside cities?
---
Since the onset of the coronavirus, more people are working from home, and while there will likely be a large-scale return to the office as the health risk subsides, the pandemic is expected to have a lasting effect on flexible working arrangements. A recent survey across Europe by Morgan Stanley showed a considerable proportion of office workers who are able to return, are in fact choosing to part-return and continue working from home several days per week.
The first impact of the coronavirus lockdowns and the shift to working from home was a pick-up in home office spending, but consumers also experienced other sudden lifestyle changes, such as cooking at home more and home-schooling their children.
The CEO of US online home-goods retailer Wayfair, said 
"mid-March to mid-April, when customers were settling down under shelter at home restrictions, home office sales built rapidly but were not alone, as cookware and kitchen appliances, children's furniture and play items also took off". (1)
In the following months, this demand broadened out quickly and significantly into home furnishings as consumers looked to improve their home environment, and home improvement as consumers tackled outstanding maintenance or projects. This drove extraordinary sales results for participating retailers. For instance, US giant Home Depot, which was expected to grow sales 3-4% this year, saw its second quarter sales up 23%, while Wayfair's second quarter sales were up 84% compared to previous expectations for 15%-20% growth. (2)
Supporting continued demand has been the curtailment of travel, leisure and social activities, which has seen many consumers reallocate this discretionary spending power elsewhere. In addition, much of the lower- and middle-income population in the Western world received lump sum government stimulus payments and/or additional unemployment benefits, such as those provided by the Coronavirus Aid, Relief, and Economic Security Act (CARES Act) in the US or the JobKeeper Payment scheme in Australia. Retailers, including Walmart, noted a boost in spending on home goods, electronics and lawn care at the time the lump sum payments were being received.
While a significant portion of this demand is clearly a one-off (such as a home office fit-out), or a pull-forward of a previously planned DIY project, investors are also contemplating structural changes in consumer spending patterns. Around the world, white-collar workers have adapted to, and are now relishing in, previously unknown employment flexibility, which is expected to have a meaningful and lasting impact on the demand for detached houses at the expense of apartments, and for suburban or rural housing at the expense of inner-city dwellings.
In Australia, real estate agents and news media have reported rising interest in suburban areas and lifestyle destinations as city dwellers adapt to a rebalanced lifestyle/commute equation (3). In the US, a survey by JP Morgan found that of those people who recently moved and planning to move due to coronavirus, 43% said it resulted in a desire/need to move to the suburbs from an urban area (see chart below) (4). Further evidence of a suburban shift in preferences was found in the second quarter NAHB Home Building Geography Index (HBGI). This report highlighted small metro suburbs as the fastest growth area for single-family homes (other suburbs were negative), with apartment demand also growing more quickly in these areas, as well as in the exurbs and rural areas. (5)
Should this trend of urban flight continue, a range of home-related suppliers and retailers as well as others that may be less obvious could experience ongoing growth in consumer spend. For instance, families moving to suburbs may need an additional car, larger homes require more construction material, window coverings and air-conditioning, and activities may shift towards more outdoor pursuits. As always, identifying where these opportunities are under-appreciated by investors remains our focus.
Learn more
Stay up to date with all my latest insights on the ever changing consumer sector by clicking the follow button below. 
Footnotes
(1) Source: Wayfair conference call, 5 May 2020.
(2) Source: Company second quarter earnings announcements (Home Depot 18 August 2020, Wayfair 6 August 2020), FactSet Research Systems.
(3) Examples include: https://www.abc.net.au/news/2020-05-10/post-covid-19-pandemic-simpler-life-migration/12229082; https://asia.nikkei.com/Business/Business-trends/Australian-rural-property-booms-as-homebuyers-flee-cities
(4) Source: JP Morgan: Homebuilding, Michael Rehaut, CFA, 21 July 2020.
(5) Source: http://nahbnow.com/2020/09/a-suburban-shift-for-home-building/
........
This article has been prepared by Platinum Investment Management Limited ABN 25 063 565 006, AFSL 221935, trading as Platinum Asset Management ("Platinum"). This information is general in nature and does not take into account your specific needs or circumstances. You should consider your own financial position, objectives and requirements and seek professional financial advice before making any financial decisions. You should also read the relevant product disclosure statement before making any decision to acquire units in any of our funds, copies are available at www.platinum.com.au. The commentary reflects Platinum's views and beliefs at the time of preparation, which are subject to change without notice. No representations or warranties are made by Platinum as to their accuracy or reliability. To the extent permitted by law, no liability is accepted by Platinum for any loss or damage as a result of any reliance on this information.
---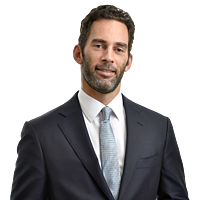 Investment Analyst
Platinum Asset Management
James joined Platinum as an investment analyst in the Consumer Team in 2019. Prior to this, James was at Columbia Threadneedle Investments in London from 2012 where he started as a client portfolio analyst before moving to an equity analyst role...
Expertise