Why a low-rate world means rethinking retirement
---
Planning for retirement is tough at the best of times but volatile investment markets and historically low interest rates suggest retirees are navigating particularly tricky terrain. Darren Langer, Head of Australian Fixed Income at Nikko AM, believes cash rates are likely to remain low or in negative territory in various global economies for some time, and with the expectation that asset class returns will be lower than in the past, bond funds look well placed to capitalise on this environment.

"We believe that a conservative, low-risk approach to fixed income has many benefits for investors who traditionally invested in cash and term deposits."
In the below Fund in Focus, Darren outlines some of the unique challenges that investors are facing in the current environment and why fixed income is key to solving some of this issues.
Topics covered:

Protecting capital in times of uncertainty.
What are the alternatives to term deposits for generating income in retirement?
Are these alternatives risky and how can investors manage this risk?
How can investors deal with high volatility?
Consistent, positive returns with no surprises
For further information on the Nikko AM Australian Bond Fund, please visit our website, or fill in the contact form below. 
........
This material was prepared and is issued by Nikko AM Limited ABN 99 003 376 252 AFSL No: 237563 (Nikko AM Australia). Nikko AM Australia is part of the Nikko AM Group. The information contained in this material is of a general nature only and does not constitute personal advice, nor does it constitute an offer of any financial product. It does not take into account the objectives, financial situation or needs of any individual. For this reason, you should, before acting on this material, consider the appropriateness of the material, having regard to your objectives, financial situation and needs. The information in this material has been prepared from what is considered to be reliable information, but the accuracy and integrity of the information is not guaranteed. Figures, charts, opinions and other data, including statistics, in this material are current as at the date of publication, unless stated otherwise. The graphs and figures contained in this material include either past or backdated data, and make no promise of future investment returns. Past performance is not an indicator of future performance. Any economic or market forecasts are not guaranteed. Any references to particular securities or sectors are for illustrative purposes only and are as at the date of publication of this material. This is not a recommendation in relation to any named securities or sectors and no warranty or guarantee is provided. Please refer to our Financial Services Guide for more information https://www.nikkoam.com.au/adviser/fsg
---

Follow Livewire Exclusive's wires
---
---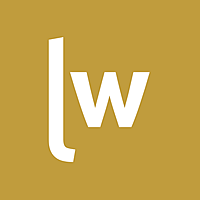 Livewire Exclusive brings you exclusive content from a wide range of leading fund managers and investment professionals.
Expertise