Why do people still hold Telstra?
---
Never mind the profit, what about the dividend? For most TLS investors the dividend is the thing. Remember that the 3c special dividend is just that. Special. Special dividends do not last forever. For growth investors, there are far better opportunities elsewhere. For income investors, there may well be better opportunities elsewhere. The question is why do people hold the stock? Just for old times sake? Just because they have participated in T2 (740c) and are underwater and praying for a 5G miracle.
Investors in TLS are taking a big gamble on the success of the 5G rollout and the adoption of the technology.
The write-down of the nbn by the government of the day would be a positive for not only TLS but the whole sector. It may be more likely under a Labor government. Every new CEO clears the deck after all. Bill Shorten may be no exception.
Revenue of $13.8bn down 4.1% with 55% of premises now connected to the NBN.
Profit down 28% to $1.233bn which was in line with company forecasts.
For most TLS investors though the key is the dividend.
This is a cut to the interim with a 5c dividend and a special dividend of 3c. Last year TLS paid a 7.5 ordinary dividend and a 3.5c special. This is consistent with the dividend update in August 2017 on payout ratios.
There is nothing in these numbers to be excited about at all. We have avoided the stock as it carries risk to both its dividend and its business model. There is nothing in these numbers to change that view.
Three key takeaways
Free cash flow at the lower end of guidance for two reasons. Cash capex will increase and redundancies will be higher. The free cash flow is also weighted towards the second half. The dreaded second half skew. The market is uneasy with this theme.
Cost savings on track to achieve a net $2.5bn net productivity gains by 2022.
Reaffirmed guidance of EBITDA of $8.7bn-$9.4bn. Positive.
What the market is overlooking?
Nothing. It may be still giving TLS the benefit of the doubt on 5G.
Australians are renowned early adopters of technology. The question is will we rush to take up 5G technology? Bear in mind that consumers will need to buy a new handset to access 5G together with it being incompatible with overseas roaming may hinder early adoption. Plus the 4G network is getting faster and faster and speeds will approach the first generation of 5G speeds given its early limitations. The full benefit of 5G may not be obvious until after 2021. Interestingly Andy Penn said in the briefing that 4G customers will see a benefit as more people switch to 5G freeing up the existing network.
5G still looks like an enterprise solution initially rather than a consumer option. More expensive phones with less battery life in a slowing retail market. Not an easy sell for a negligible speed gain. Apple has seen the same problem with its latest phone. Too little improvements to pay the premium for. As a footnote, Apple will not even make a 5G phone until at least 2020. Not a good sign.
---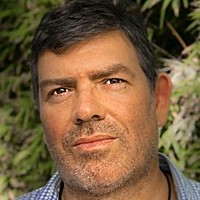 Commentator and Writer
Marcus Today
Henry started in financial markets in London in the 80s as an option trader before coming to Sydney and spending 7 years at Macquarie Bank including a stint running equity derivatives and cash trading.
Expertise