As the coronavirus pandemic rages throughout most corners of the globe, the race is heating up to obtain approval for an effective vaccine.

In the last fortnight or so, we've seen some of the frontrunners emerge. Perhaps the biggest name of the bunch, Pfizer, which through its partnership with BioNTech, reported that it achieved a 95% efficacy in its phase three trials.
The duo have since submitted a request to the US Food and Drug Administration (FDA) for Emergency Use Authorisation (EUA) of their mRNA vaccine candidate designed to protect against COVID-19.
Pending approval, and with a potential vaccine roll-out just weeks away, we are looking to add Pfizer to our flagship Global Growth Portfolio.
Pfizer stock has lagged amid the market recovery
Since the positive update on Pfizer's vaccine candidate, it is our view that the stock has effectively traded with little consideration to the upside potential on offer.
While there was an initial bounce on the news, this was tempered somewhat by concerns around the logistics of deploying such a vaccine. In addition, weighing on the share price was word that the company's CEO had sold US$5.6 million of his shares following the announcement. However, this was based on a pre-determined trading plan, so we are prepared to overlook this.
Nonetheless, the stock is currently trading around the same price it was late July and early August, when the reality of an effective vaccine in the short-term seemed questionable at best. Looking even further back, we can see the stock is still down year-to-date, and some margin below its recent highs from 2018.
From our perspective, there is an irony in this. Recovery stocks that are leveraged to the reopening economy have outperformed in recent weeks on hopes that the vaccine(s) in development will contain the virus. Yet at the same time, Pfizer, as one of the very stocks that stands to empower that prospect, has been overlooked. We believe this may be corrected in the event of a successful EUA.
Why Pfizer doesn't need to worry about the competition
It is our view that some of the market's concerns have centred on the fact that other vaccine candidates from Moderna and AstraZeneca have fared similarly in terms of effectiveness, while not necessarily burdened by the same distribution challenges. This is because Pfizer's vaccine is said to require storage at -70 degrees Celsius.
However, we believe these concerns overlook a very critical aspect of the puzzle. Namely, there will be a need for several vaccines across the globe in the short-to-mid-term because of the manufacturing bottlenecks for each company.
What's more, although the US FDA set a baseline efficacy target of just 50% earlier this year when commenting on candidate approval thresholds, with these frontrunners, it is likely they will serve as benchmarks themselves.
We argue there is ample room in the market for each of these vaccines, and potentially others too, particularly when you take into consideration that an ongoing inoculation program is likely. In producing its two-shot vaccine, Pfizer will be eyeing 40 to 50 million doses this year – enough for 20 to 25 million individuals – and up to 1.3 billion doses next year.
Our belief is that the company can expect significant sales revenue flow through in the near-term should an approval be granted, estimated to be in the vicinity of US$8 billion across this year and next. This is something it appears the market has discounted for the time being as a source for Pfizer to fund its broader product portfolio, or even from a merger and acquisitions perspective.
Broad portfolio driving future growth
You'd be mistaken for thinking Pfizer is a one-trick pony such is the attention being centred on its efforts to develop an effective vaccine for COVID-19.
However, the company has a sizeable and well-established portfolio that features prominent pharmaceutical drugs designed to treat a range of conditions. These include Lipitor, Lyrica, Celebrex, Zithromax, Viagra, Ibrance, Eliquis, Xeljanz, Xtandi, and Vyndaqel. One can see the breadth of Pfizer's portfolio offers an expansive revenue stream.
Although some of its drug products like Enbrel, Chantix and Sutent are not performing to expectations, and Ibrance had issues earlier this year, the pharmaceutical giant's pipeline is enormous.
Headlined by its COVID-19 vaccine, there are a further five programs awaiting regulatory approval, plus 21 more in late-stage testing. Two of the key areas that loom as potential blockbuster treatments are in the areas of muscular dystrophy and psoriasis.
Summary
We believe Pfizer's product pipeline is representative of a transition back to the necessary levels of growth that command a higher premium than the stock is currently trading at.
While Pfizer's COVID vaccine might be the means with which to generate enthusiasm in the company, our interest is not exclusively limited to this area, as the company has a favourable outlook being driven by its broader portfolio.
Nonetheless, with plenty of space in the market for several COVID vaccines, and an immediate surge in sales likely to facilitate the development of said portfolio, Pfizer looks like an attractive buy in our eyes.
Not already a Livewire member?

Sign up today to get free access to investment ideas and strategies from Australia's leading investors.
---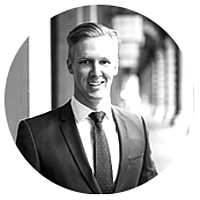 Managing Partner
Kauri Asset Management
With over 15 years of experience within the financial services industry, Mike possesses an outstanding acumen and extensive insight when it comes to global equity markets and a range of financial services products.
Expertise