Why Resmed is a compelling strategic play
---
The U.S. is expected to spend a quarter of its entire GDP on healthcare over the next five years, while governments in the rest of the developed world will continue to have rising health bills that also need to be paid as the population ages and illness takes hold. Greig Bryson, Investment Director at Nikko Asset Management, explains why medical device maker Resmed is poised to benefit from this trend.

"Making healthcare more affordable is going to be a theme that we think will last for decades, not just in the U.S. but across the whole world."
With a long-term strategy surrounding cloud-connected devices, Bryson says Resmed is a beneficiary of a virtuous circle which enables patients to have greater engagement with their healthcare, while at the same time alleviating pressure on a country's healthcare system.
Transcript
Yeah, sure. The thesis is pretty simple, that, basically, the US is often seen as a poster child for a healthcare system, which is out of control with it already consuming 20% of GDP going into looking after their population. And that number is forecast to go towards 25% over the next five years. But, I think, when you look at the rest of the world, as well, and when you add in social care spending and healthcare spending, there's not many governments out there, in the developed world, in particular, who aren't spending almost 30% of their budget on looking after people, not just in a healthcare setting, but outside of that, as well, in adjacent areas.
And at the same time, the governments have got less, and less money to pay for that, and the debt capability for governments to pay for that is less and less. You've got a high, and rising, requirement for healthcare spending, as we all get older and "iller". I guess, for instance, in the US, more than 60% of healthcare spending in the US goes on 30% of the population, which is aged 55 and older.
As those demographics push in that direction, and we all live to greater age, then the demand for healthcare services is just going to get greater and greater. So, making that healthcare more affordable is going to be a theme, which, we think, will last for decades, not just in the US, but across the whole world. One of the things we love most about Resmed is just the incredible cadence of new products, which these businesses come in. They have a very compelling long-term strategy around connected care and a virtuous circle that they saw long before some of their competitors around cloud-connected devices.
That fact allows patients to engage in their own healthcare more meaningfully, because there's a great correlation, we think, and Resmed has demonstrated it in the past, between allowing patients to engage in their own healthcare and better outcomes for the patient. And better outcomes for the patient normally saves money for the healthcare system. I think that kind of virtuous circle, I think, is pretty pivotal to the way that Resmed runs as a business. It helps to give you a real strategic over-pinning for the way they invest behind the business and the product design, and the new products they brought to the market consistently for the last few years.
We think the kind of connective care opportunity which they're playing in sleep apnea now is going to be a template we they use in COPD, which is another massive disease for the rest of the world. And some of the investments they're making around healthcare software as a service, I think they're also going to be great places to be for the medium and longer term also.
Learn more
The future return on investment and the growth of a company's cash flows are key focus points. Greig's team seek companies where the future is not reflected in today's valuations. To find out more click the contact button below.
The stocks mentioned in this wire are for illustrative purposes only and are not a recommendation.
---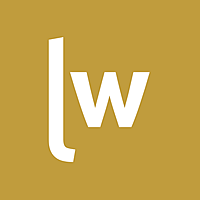 Livewire Exclusive brings you exclusive content from a wide range of leading fund managers and investment professionals.
Expertise