Why the 33c Bid for Echo Resources is too low
---
In February, we wrote an article on Echo Resources titled 'Is this the ASX's cheapest gold developer?' highlighting the company's unique asset base in one of Australia's best gold belts, the Yandal. We highlighted the strong potential for corporate consolidation as well as some commonalities between the management teams themselves. Since then, the share price fluctuated between a low of 13c and a high of 23c.
Then on the 27th of August, Northern Star Gold, one of Australia's most successful gold companies over the past 5 years, made an off-market, all-cash offer at 33c per share to Echo shareholders. This implies a fully diluted equity value for Echo of approximately $242 million. The takeover process will be implemented via a Bid Implementation Agreement which is essentially a 'friendly' takeover. 
But while the offer is not unexpected, we believe that it undervalues Echo for four reasons as we explain here. 
1: The current gold price outlook and payback period
At the time of our article's publication, the gold price was approximately AUD$1,845/oz vs a price over AUD$2,200/oz today. This represents a rise of over 23% and reflects the demand and attraction to defensive assets such as gold in today's geopolitical and economic environment.
This rise in the gold price has massively improved already attractive project economics. Assuming current gold prices we project a pre-tax IRR of over 400% using only a 4-year mine life as per the latest Bankability Feasibility Study ('BFS').
2: Life of Project and BFS
As noted above, the latest BFS contemplates a project life of only 4 years vs a project life of 8.5 years in the older BFS. At the time of publication, this was a sound decision on the part of Echo's management team, as stage 2 (the last 4.5 years) of the older BFS was only economic at a gold price of over $1,600/oz.
Today we believe that Echo's project has a commercial mine life of over 10 years given its current resources, not including any near term upside from infill drilling from its various ongoing programs. We also note that resources at Corboys and Mt Joel which account for an additional 2 years of project life (over 200,000 ozs) are not considered in either BFS.
Including these existing economic resources into the project plan greatly increases the potential economic return to shareholders.
3: Strategic value of the Bronzewing Plant
The Bronzewing processing hub is a highly strategic asset situated in a Tier 1 jurisdiction with many stranded deposits throughout the region.
All major infrastructure is in place to support an operational restart within 6 months of a Final Investment Decision. Echo has estimated that the replacement value of this infrastructure is circa $120 million.
Whilst we consider that this estimate is reasonable in capturing hard replacement costs, we do not believe it captures soft elements such as engineering design works or time value. For instance, the plant can be operational within 6 months; whereas a greenfield plant by our estimates would take up to 24 months to deliver to operational status.
The Bronzewing plant was designed in 1990, and there is considerable scope to improve throughput from 2mtpa capacity to over 3mtpa by addressing milling bottlenecks and engaging in process improvements. Echo independently do have the capability to optimise the plant and increase the overall gold production rate from the baseline of 100,000 ozs per annum as per the BFS.
The Bronzewing plant once operational will effectively act as a fulcrum for the entire regions gold deposits. Using a hub and spoke model, Echo will be very well placed to capture a disproportionate share of value from stranded deposits in the region.
Further validating this point, we note that Northern Star has started to stockpile ore due to throughput constraints at their Jundee processing plant. This situation will be greatly exacerbated when mining at Northern Star's satellite discoveries at Ramone commence.
4: Exploration results and infill resource definition still ongoing
Echo raised circa $18 million only 3 months ago to fund an exploration program of over 90,000m at scale on its numerous projects. We considered this an exciting opportunity and exposure to what we consider one of Australia's most prospective gold belts, in a tier 1 jurisdiction.
The latest exploration disclosure reported no material discoveries at present. We do not consider this unusual given the assay results are for the initial 10% of the exploration program by metres drilled. We consider it unusual that the board is willing to forgo any potential upside that may be discovered from the remaining 90% of the exploration campaign.
Whilst we do acknowledge the risk that is part and parcel of mineral exploration, we note that any commercial discoveries can be commercialised at incremental cost and extend the project life.
Exploration campaigns are by their nature flexible, as targets are often adjusted depending on results received from earlier parts of the campaign. Shareholders should not be disheartened by the lack of material discoveries at this early stage. Mineral explorers must be persistent and resilient.
Conclusion
From our analysis, we conclude that Echo Resources is the stand out takeover candidate in the Australian listed gold sector.
We believe that a higher offer would be looked upon favourably by Echo shareholders and greatly increase the probability of Northern Star being successful in their pursuit.
Disclosure: Interests associated with the author collectively own approximately 2.5% of Echo Resources share capital.
Be the first to read new insights 
We will be writing on other attractive investment opportunities shortly. Please hit the follow button below to be the first to receive them in your inbox.
........
Disclaimer: This article does not take into account your investment objectives, particular needs or financial situation; and should not be construed as advice in any way
---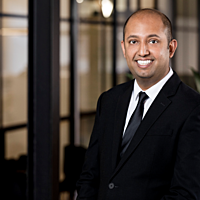 Emanuel is the Principal of Datt Capital, a boutique Melbourne-based investment manager focused on identifying high growth and special situation opportunities.
Expertise