Why the future is still bright for Australian investors
---
Ten years into a bull market and the question inevitably arises as to whether we have seen the end of the current cycle, or if we are simply witnessing a mid-cycle pause. Jay Sivapalan from Janus Henderson explains why he believes the latter to be the case, citing the Fed's holding position given fairly tepid inflation both in the US and other parts of the globe, and his expectations for growth in the US beyond 2020.
But Australia is in a different position after 28 uninterrupted years of housing and resources-driven economic growth, with investors rightly questioning if the country is indeed on the cusp of entering a recession, with this situation exacerbated by the lack of any evident areas of growth.
Watch this exclusive video to find out what Jay thinks will be the key for Australia in confronting this issue in 2019.
Transcript
Now that we've got through 10 years of continuous growth in the global economy after the GFC, the question on investors' minds is really around whether we've reached the end of this particular economic cycle or this is more of a mid-cycle pause. We think the latter, and it's really for these reasons.
Firstly, inflation has been relatively tepid through this growth cycle. Now of course economies like the US and the Fed have raised rates in response to some rise in expected inflation. But we're still at a point where inflation is not necessarily threatening in the US and certainly when you look at other parts of the globe it's relatively low.
So, what the Fed is doing at the moment is really more of a pause in terms of its monetary policy stance. When the globe went from synchronised growth for about two years over the last ... 2017 and '18, to now probably something a bit slower, moving growth back from above trend to around trend growth. We'll need to get through 2019 and clearly it's a slower year in 2019, and our expectation is that the US economy will continue to grow beyond 2020.
Now of course Australia is in a very different spot in terms of economic growth. We've enjoyed 28 continuous years of economic growth, and investors rightly questioning whether this is a year where we enter a recession. Especially after having grown with a mining investment boom that came and went, a housing construction boom which is now tapering off, and not necessarily a lot of evident areas of growth going forward.
I think the questions are definitely right. We believe we'll get through this year without a recession for a couple of reasons. Firstly, there's a whole range of infrastructure spending that the government is undertaking. We have a number of policy tools at our disposal, monetary policy being one, but then fiscal policy which is probably the more appropriate tool for this environment at the moment.
So, if we can deploy the right fiscal policy with a combination of monetary policy then the consumer, the Australian consumer, should be able to continue spending at a moderate pace. We've got reasonable business investment occurring outside and inside the mining sectors and of course our export basket still looks reasonable.
So, we will trend from above trend growth to trend growth and perhaps next year to sub-trend growth, but it shouldn't cause a recession here in Australia. For us the labour market is key. The unemployment rate in Australia is around five percent, but if you look at New South Wales and Victoria it's much lower than that and they're really the two key markets where we've had the house price declines.
So, I think we come from a position of strength and that should allow the Australian economy to navigate its way through the challenges that we've got ahead.
---

Never miss an update
Get the latest insights from me in your inbox when they're published.
---
---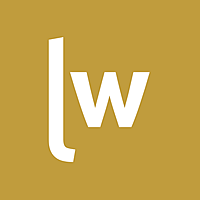 Livewire Exclusive brings you exclusive content from a wide range of leading fund managers and investment professionals.
Expertise