Why value still matters hugely in this growth-obsessed world
---
Of all the arguments for why people should be very careful about writing off value as an investment strategy, perhaps the most compelling concerns the humble price/earnings (PE) ratio.
Investors who have become obsessed with growth-oriented companies to the exclusion of all else seem increasingly anxious to dismiss this metric as old-fashioned and irrelevant in a digital, disrupted world – but are they protesting too much?
We would argue the PE is something of an 'inconvenient truth' for investors who believe the market's fondness for growth can continue indefinitely – that, really and truly, this time it's different.
You see, a PE is not some label or badge you append to a company like a logo or a stockmarket ticker – no, a PE ratio is fundamental measure reached by dividing a company's share price by its earnings.
The earnings yield
To illustrate how important that should be to any investment analysis, let's flip the measure on its head – that is, earnings divided by share price – to reach what is known as the earnings yield, which is in some ways analogous to a bond yield.
When bond investors lend money to a company, they do so at what they believe to be the appropriate risk-adjusted rate – 2%, 3%, 4% or whatever – that will enable them to make a return.
And so it goes with shares.
In effect, equity investors are also lending money to a company and the earnings yield – through the PE ratio – tells them the rate at which they are doing so.
Thus what would generally be a cheap PE of 10x (10/1) becomes an earnings yield of 10% a year (1/10) while what would generally be an expensive PE of 30x (30/1) becomes an earnings yield of a bit over 3% a year (1/30).
What that means is an investor today could opt to lend their money to a company for a yield of 10% or 3% – and, whether they realise it or not, plenty of investors are currently picking the latter option in the hope, belief or expectation their chosen business will grow extremely fast.
And that decision to sacrifice 7% a year might well prove justified but the growth required for the earning yield to move up from 3% to 10% is enormous.
Would you sacrifice 7% a year?
Faced with a straight choice of a 10% yield or a 3% yield, most investors would think twice about buying the latter – and yet that is exactly the choice they are making when they decide to buy growth-oriented stocks over value ones.
The bigger a company becomes, the harder it is for it to grow further – or, as the proverb goes, 'Trees do not grow to the sky', irrespective of how fast they start off.
And the same is true of the huge businesses so beloved of the wider market today.
They are now so large, they will struggle to sustain their growth rates – and thus to grow their earnings yield from, say, 3% to 10%.
If value truly has become irrelevant in the modern world, then investors should at no point care what return they are making on a company – and we would suggest that argument is a stretch.
Access unloved stocks with long term growth potential
We seek to identify stocks which trade at a substantial discount to their fair or intrinsic value and where profits growth will surpass expectations. To be the first to read my latest insights, hit the follow button below. 
---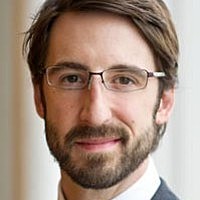 Fund Manager, Global Recovery Fund
Schroders
Nick is co-head of the Global Value team and co-manager for the Schroder Global Recovery Fund. He seeks to identify and exploit deeply out of favour investment opportunities. Nick has a degree in Aeronautical Engineering and is a CFA charterholder.
Expertise