Why we see value in Telstra
---
Over the last two years, the ASX200 accumulation index has delivered a total return of around 25% which has been a pretty solid result for equity investors generally. During that same period, however, Telstra shares have delivered a negative total return of close to 30%, making Telstra the weakest performer of any ASX top 20 stock during that period.
We have been reasonably critical of Telstra over the years, and on a number of occasions, we've talked about our concerns around valuation. However, today we find ourselves on the other side of the fence.
Given the extent of the share price decline, particularly in a market that has been rising, we think that Telstra shares have now reached a point at which they offer value upside. The problems confronting Telstra are very well known:
The company faces a big earnings hole as a result of the transition to the NBN,
It has cut the dividend,
There are concerns that it will need to cut again, and
Competition in mobile telephony is driving prices down.
Those issues are all very real, and material, but they're also very well understood by investors, and our assessment is that they're now fully priced in to Telstra shares.
Potential upside the market has overlooked
We think that what might not be fully priced in are some sources of upside that may emerge over a slightly longer time frame. We think that there may be three of these.
Telstra has for a long time enjoyed a dominant market position, and it was able to earn good returns without having to work as hard as some of it's competitors might have. More recently, Telstra has announced some significant cost reduction initiatives which are progressing well, and we think that the full extent of improvements Telstra can make may surprise on the upside. We think that the scope for improvements is large, and that the earnings hold left by the NBN provides a powerful incentive for Telstra management to make the necessary changes.
We think that the size of the NBN earnings hole, may ultimately turn out to be smaller than anticipated. Currently, we think that margins for retail internet service providers, like Telstra, are un-sustainably low, and over the time, we think market forces may drive a reversion towards more sustainable levels, potentially through changes to NBN's wholesale pricing.
Finally, we think that the technological step change to 5G mobile combined with a host of new potential applications in areas like internet of things, and autonomous vehicles has the potential to drive significant growth in mobile services over an extended period.
Taking these things into account, we think there's currently a value in Telstra shares. There's a good chance that we are too early with this assessment, and Telstra shares could easily fall further before they recover.
But, taking a long-term view, we think that a sound investment case exists today, and we're happy to add to the position if the investment case continues to improve.
---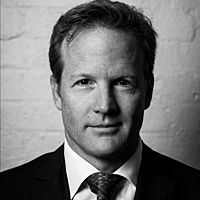 Former Head of Quantitative Research
Montgomery Investment Management
Tim Kelley has retired from Montgomery Investment Management, effective 30 September 2021. Tim's final project has been drafting our investment guidelines to integrate environmental, social and corporate governance (ESG) considerations into our...
Expertise