Why you should stick with quality businesses
---
As part of our investment process, we maintain a database that assigns a quality score to several hundred ASX listed businesses.  The score reflects things like pricing power, industry structure, barriers to entry, growth potential and return on capital.  Unsurprisingly, our portfolios are tilted strongly towards those businesses with favourable quality scores.
Some analysis of the database throws up a few interesting observations.  If we rank all companies by their assessed quality score, take the best and worst 10 percent from the database and track their investment returns since the start of the year, here is what we find: the highest quality companies have delivered total investment returns averaging 7.8 per cent.  That's obviously a satisfactory result in absolute terms over less than eight months and is in line with the returns we have seen from our portfolios.
However, the very lowest quality companies have delivered total investment returns averaging…
Wait for it…
75.3 per cent.
That's a remarkable number in anyone's language and a dramatic outperformance over the higher quality companies.  So what gives?
Regarding composition, the high and low-quality groups both include a mix of industries, but the mix is quite different.  The high-quality group is largely from the Financials, Healthcare and Information Technology sectors, while the low-quality group has a strong representation from Materials and Energy companies.
This latter group has benefitted from a turnaround in commodity prices, and if you consider the case of a high cost/low margin producer with a significant amount of leverage, an improvement in commodity prices can easily swing cash flows and profits from the negative to the positive.  A business whose equity was worth close to zero a short time ago now has a meaningful amount of market value ascribed to it, resulting in very large proportional gains.  Smaller, volatile businesses like this appear to be a significant contributor to the extraordinary numbers we reported above.
Of course, this is not necessarily something that can persist indefinitely.  A low-quality business of this type is very much at the mercy of future commodity price changes, and can lose value as quickly as it can gain it.
So, high-quality businesses have delivered some solid, but comparatively boring returns so far in 2016.  We note the alluring sizzle offered by other parts of the market, but that's a BBQ that we won't be joining anytime soon.
Article contributed by Montgomery Investment Management:  (VIEW LINK)
---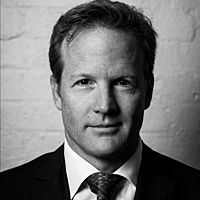 Former Head of Quantitative Research
Montgomery Investment Management
Tim Kelley has retired from Montgomery Investment Management, effective 30 September 2021. Tim's final project has been drafting our investment guidelines to integrate environmental, social and corporate governance (ESG) considerations into our...
Expertise