Will Ingham's be the Next Dick Smith?
---
Just how similar are the Ingham's and Dick Smith IPOs? Both are (or in Dick Smith's case, were) iconic Australian businesses. Private equity firms bought both businesses from trade owners. They then floated them for healthy gains (Ingham's lists this coming Monday). And in both cases, private equity sold a truckload of assets prior to listing, leaving incoming shareholders with hollow balance sheets. Dick Smith's main undoing was booking stock purchase rebates as revenue at time of purchase instead of at time of sale. No signs of that from Ingham's. So does that make Ingham's a solid addition to your portfolio? Read the full blogpost (VIEW LINK)
---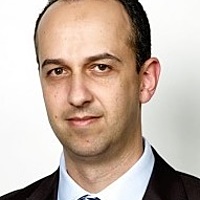 Senior Analyst/Portfolio Manager
Forager Funds
Daniel joined Forager in April 2016 as a senior analyst / portfolio manager for the Australian Fund. He is an avid value investor having previously worked at Investors Mutual and MMC Asset Management. He has a Bachelor of Commerce degree...
Expertise
No areas of expertise